Lincoln College student finishes on top in Business competition
Socorro Hermosillo of Mendota among world leaders in Online Business Simulation


Send a link to a friend Share
Socorro Hermosillo of Mendota tied for first place in the final round of the worldwide Business Strategy Game – a business simulation competition that pits more than 50,000 business college students in 50 countries and 600 schools against one another.

That would be an accomplishment for any student, but it's even more impressive to know that Hermosillo achieved her top place finish while working full time for Del Monte Foods in Mendota and raising her three daughters, Valerie, Anna and Fernanda Valdes.

Hermosillo had a strategy from the start, explaining, "I knew from the beginning that I wanted to be different and big. I put that into action by growing my company and increasing the quality of my shoes in the early stages of the game. This gave me the competitive advantage I needed to take the lead. This has been a wonderful experience and really complements the Strategic Management class."

The competition is part of the Strategic Management capstone course for business students in the Lincoln College ABE (Accelerated Bridge to Education) program. The students create fictional shoe companies that compete against one another on pricing, quality, advertising, return on investment, stock value, social responsibility and other real-world measures of business success.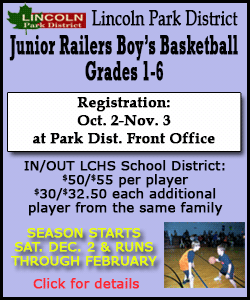 Hermosillo's company "Comfort Zone" tied for first with 18 other student-run firms from the U.S., England and Spain, including such major universities as the University of Texas, California State University, Arizona State University and the University of Nebraska. The competition runs for 10 weeks and each week simulates a year in the life of the company.

Hermosillo is completing her bachelor's degree in the Lincoln College ABE program on the Illinois Valley Community College campus at Oglesby and the Normal campus.

Her instructor, Aaron Hurley, said it's been great to watch as Hermosillo climbed through the ranks during the competition.
"Our students not only compete online against their fellow students' companies, but their performance is ranked amongst thousands of other students worldwide." Hurley explained. "This online simulation adds to the learning experience because students develop business strategies, share ideas, and are motivated to outperform one another in the free market. The BSG incorporates the major facets of running a global business and students must put their knowledge of Business Strategy, Operations Management, Supply Chain Management, Corporate Finance, Management, and Marketing to the test to successfully run their firm each year.
"The bar is continually raised each year during the simulation as each business improves their products and operations. We have a great group of students dedicated to strategy, so the competition within the Business Strategy Game was intense. It was so much fun to see this industry evolve and grow with each decision the students made in managing their firms. I couldn't be prouder!"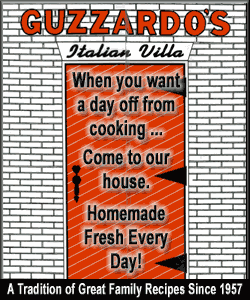 Hermosillo is hoping to put her classroom experience to work at Del Monte, "My goal is to advance into the management team within Del Monte. I am very happy here and I plan on staying here. They have been very supportive with my educational goals. This coming year I want to begin working on a Master's Degree."

Hermosillo graduated from Mendota High School in 2003 and earned an Associate degree from Illinois Valley Community College in 2016.

"While I was in pursuit of an Associate degree, a co-worker of mine and an ABE graduate herself, told me about the ABE program at Lincoln College. I had been going to school on and off as time allowed while raising a family and working full time. The ABE program allowed me do just that and fulfill my dream of a college education," Hermosillo said. "The program is just amazing."

The Accelerated Bridge to Education program offers students the opportunity to quickly earn college credits in concentrated short-term segments at campuses in Oglesby, Normal and Peoria. Classes last for five weeks on the Oglesby and Peoria campuses, while the Normal campus offers both five- and eight-week programs.

Each session meets one night a week, supplemented by online learning, and is equivalent to a 16-week course at traditional colleges. The accelerated format allows students to concentrate on one or two subjects each session and quickly accumulate college credits. Because class sessions start every five to eight weeks, students have the flexibility to take a session off in order to balance work and family demands.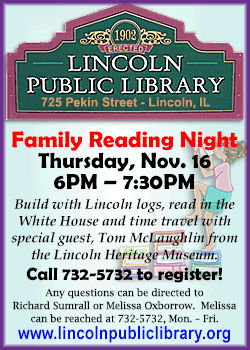 Degrees are offered in Business Management, Liberal Arts, Criminal Justice, Organizational Leadership, Entrepreneurship, Health Services Administration and Supply Chain and Logistics Management. More information is available at ABE.lincolncollege. edu/IVCC.

The list of the Business Strategy Game global top 100 performers can be found at http://www.bsg-online.com/stats/ top20.html?id=1722.
[Mark Gordon
Public Relations and Media Manager
Lincoln College]