Regional Planning Commission approves conditional use for Baker Tree Service

Send a link to a friend Share
LINCOLN
On Wednesday, November 1, the Logan County Regional Planning Commission met. One focus of discussion was whether to recommend approval of a property for agricultural business use and a single-family home.

Regional Planning Commission members present were Vice-chairman Blair Hoerbert, Jeff Hoinacki, Gerald Lolling, Ryan Murphy, Chuck Ruben, Scott Schaffenacker and Becky Werth. Logan County Zoning Officer Will D'Andrea and County Highway Engineer Bret Aukamp were also present.

Guests were Steve and Teri Baker, who operate Baker and Son Tree Service, and are looking for a home base to store and process trees they cut down. The property Bakers purchased has several grain bins that were formerly used as the Chestervale Elevator. They explained their plans for the use of the property to commission members.

Teri Baker said they plan to have their business and also live on the property. She said they have a sawmill for their service. They plan to get rid of some of the grain bins and add other storage.

Steve Baker said they hope to move a double wide mobile home from about three miles away to a permanent location at the corner of the property. He said there is already a well and they plan to add a new septic system.

The Bakers have a lot of material from their tree service and hope to purchase the right equipment to "grind all brush." There is a sawmill inside the large bin on the property. The other bins would provide storage for logs and drying bays for lumber. They would remove some of the old grain bins on the property since the business no longer involves grain.

Zoning Officer Will D'Andrea said the existing elevator on the property is classified as an Agricultural Business. He said the use is changing from one kind of agricultural use to another.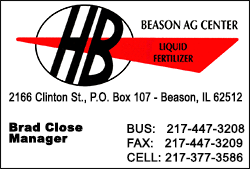 Commission Vice-chairman Blair Hoerbert asked if there would be any issue with having a residence on the property.

D'Andrea said the home is only allowed on the land since it is agricultural use. The home would be allowed because of their business.

Commission member Scott Schaffenacker asked about the single family mobile home they plan to put on the parcel.

D'Andrea said a home is allowed for the farm owner on his farm.

Logan County Highway Engineer Bret Aukamp asked about the road access.

Stephen Baker said they have three access points to the property. They plan to use one access through a road to their residence and another as a service entry for business use.

Aukamp said he was concerned about public use on County Road 1450 East near the railroad tracks.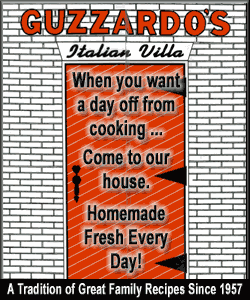 Bakers said that entrance would not be for public use.

D'Andrea said the plans are fine zoning wise.

Those seeking conditional use approval have to fill out an application showing how they will meet the standards of conditional use in zoning ordinance. Section 10.31-1 of the ordinance says an applicant has to prove "the establishment, maintenance, or operation of the conditional use will not be substantially detrimental to or endanger the public health, safety, morals, comfort or general welfare."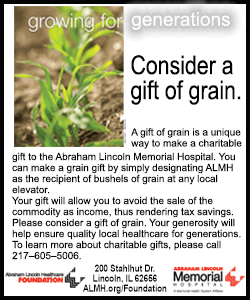 The Bakers said they do not use "any hazardous material" for the tree business and "try to be as safe as possible while doing any activity" and "not disturb [the] neighbors."

Section 10.31-2 of the zoning ordinance says, "conditional use will not be substantially injurious to the use and enjoyment of other property in the immediate vicinity for the purpose already permitted nor substantially diminish property values within the neighborhood."

The Bakers said moving to the property will enable them to "maintain everything better and improve the appearance."

Section 10.31-3 says, "The establishment of the conditional use will not substantially impede the normal and orderly development and improvement of the surrounding property for uses permitted in the district."

The Bakers said they "would strive to help with any improvements" needed.

Section 10.31-4 says, "Adequate utilities, access roads, drainage or necessary facilities have been or will be provided."

The Bakers said they have more than one access point from the road and plan to set up a new septic system. They will make sure everything is done to code.

The final section, 10.31-5, says, "Adequate measures have been or will be taken to provide ingress and egress so designed as to minimize traffic congestion in the public streets."

The Bakers said they plan to have separate access points from the road to their home and the business.

The Regional Planning Commission unanimously voted to recommend that the Zoning Board of Appeals approve the plans.

The Logan County Zoning Board of Appeals will decide on whether to approve the conditional use at a public hearing on Thursday, November 2 at 7:30 pm at Chester Township Hall.

[Angela Reiners]