Collison's 30 points help Pacers subdue Grizzlies
Send a link to a friend Share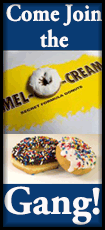 [November 16, 2017] MEMPHIS, Tenn. -- Set the tempo. That's what Indiana guard Darren Collison did from the start Wednesday night at FedExForum. He had eight of the Pacers' 34 points in the first quarter and 20 of their 67 points at halftime.

When the night was through, he had a season-high 30 points as the Pacers held on to defeat the Memphis Grizzlies 116-113 in a game in which they led wire-to-wire.

"It starts with him," Indiana coach Nate McMillan said. "We talked about playing faster tonight. I thought we got out and did that."

Said Collison: "This is how we were playing in the beginning. This is how we gotta play all the time. We been playing kinda slow the last three or four games."

The Pacers (7-8) led 105-88 with 9:41 left in the fourth quarter.

Memphis center Marc Gasol finished with 35 points, 13 rebounds, five blocks and five assists. But his head was spinning from all the points the Pacers were putting up.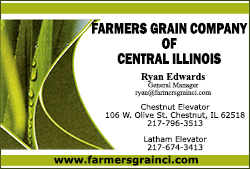 "We gave up 67 points in the first half, 97 (after) the third quarter, I don't know," Gasol said. "I didn't want to look up."

Still, the Grizzlies cut the lead to 112-108 after a 3-pointer from Chandler Parsons (13 points) and a driving layup from guard Tyreke Evans (18 points, nine assists, six rebounds) with 2:47 left in the fourth quarter.

With 12.4 seconds left in the quarter, Gasol hit a jumper, was fouled, and made the free throw to close the gap to 116-113. A late Pacers turnover gave Memphis one final chance but Gasol missed a straightaway 3-pointer with three seconds remaining and the Grizzlies could not get off another shot.

"We drew that up to try and get a clean look," Memphis coach David Fizdale said. "Our stud, taking a wide-open three even though it was a deep shot -- he makes those all the time -- I'll take it."

Memphis (7-7) has lost three straight and six of its last eight.

The Grizzlies, as often has been the case the last couple of weeks, were plagued by a slow start. They trailed 34-25 after a quarter.

"We've got to hit first," Parsons said.

Gasol said the Grizzlies lack of defensive resistance through more than three quarters was less about effort and more about "being concentrated and aware."

Said Fizdale: "We just weren't locked in."

[to top of second column]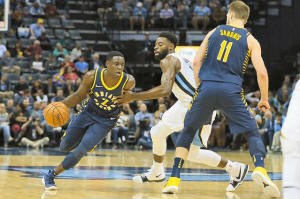 Pacers guard Darren Collison (2) drives against Memphis Grizzlies guard Tyreke Evans (12) in the first half at FedExForum. Mandatory Credit: Nelson Chenault-USA TODAY Sports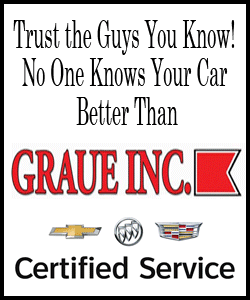 The Pacers shot 50.6 percent from the floor and went 12 for 24 from 3-point range. Memphis shot 51.2 percent from the field while going 8-for-32 from distance.

Guard Victor Oladipo had 21 points with six rebounds, three assists and two blocks for the Pacers. Forward Bojan Bogdanovic scored 16 points and forward Domantas Sabonis contributed 13 points, six rebounds and four assists off the bench. Starting center Myles Turner finished with 10 points, five rebounds, four assists and three blocks.

Turner had one of those blocks and a key rebound in the last 43 seconds when the lead was only four points.

"Made big plays," Oladipo said. "He does little things that shouldn't go unnoticed, but sometimes they do."

Mario Chalmers started in place of point guard Mike Conley (Achilles tendon) and scored eight points with six assists, but the Memphis offense wasn't the same. Because Conley has had Achilles soreness before there remains the possibility that Memphis will shut him down for a while.

"It's always a concern anytime your leader and point guard goes down," said Memphis forward Brandan Wright, who scored six points in 20 minutes. "Hopefully he'll be back soon, but it's next man up."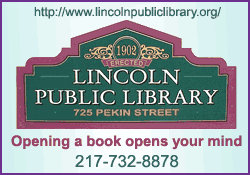 NOTES: Grizzlies F JaMychal Green returned to action after missing 12 games because of an ankle injury. He finished with eight points and three rebounds and three turnovers in 17 minutes. ... Pacers F Thaddeus Young was graduated from Mitchell High School in Memphis and his jersey already was retired, but Tuesday night he attended a ceremony at which the jersey was raised to the rafters. Young recently funded a new weight room for his alma mater. ... Indiana PF Domantas Sabonis entered Wednesday's game ranked fourth in the NBA in field goal shooting at 63 percent. ... Grizzlies F Chandler Parsons started play Wednesday tied for fifth in 3-point field goal percentage at 50 percent (18 for 36).
[© 2017 Thomson Reuters. All rights reserved.]
Copyright 2017 Reuters. All rights reserved. This material may not be published, broadcast, rewritten or redistributed.