Finance Committee discusses possible budget revisions
Guests want support for economic development agencies and tools stopped

Send a link to a friend Share
LINCOLN
On Tuesday, November 14, the Logan County Board Finance Committee held its monthly meeting. The main focus of discussion was revenue and expenditure revisions for the Fiscal Year 2017 – 2018 Budget.

Finance Committee members present were Finance Chairman David Hepler, Finance Vice Chairman Janet Dahmm, Dave Blankenship, Bob Farmer, Gene Rohlfs, and Board Chairman Chuck Ruben. Guests included Logan County Treasurer Penny Thomas, County Highway Engineer Bret Aukamp, Community Action Executive Director Alison Rumler-Gomez, and Logan County Board Vice Chairman Emily Davenport. Also in attendance were fifteen citizens from Atlanta.

Blankenship and Ruben are Logan County Board members representing District 1, which includes Atlanta.

At last month's board meeting, the board voted to take the 2017-2018 budget off display and Finance Committee Chairman David Hepler made a motion to postpone action on the budget until November because of questions about whether permit fees for the wind farm will come in.

This month, the committee discussed possible budget revisions.

Committee member Gene Rohlfs asked about the projected $450,000 revenue from the wind farm permit fees. Rohlfs said last year's budget had $250,000 in possible revenue from the wind farm, but also listed a $250,000 expenditure, which made the amount 0.

Board Chairman Chuck Ruben said the $250,000 was put in last year's budget with the county not expecting to get the fees, but putting it in as both a revenue and expense made it budget neutral. Ruben said there is no offset in this year's budget because they expect the money to come in.

Finance Committee Chairman David Hepler said he reached out to those working with both the Hilltopper and Sugar Creek Wind Farm projects about whether construction will begin in 2018. Hepler will meet with representatives from each group Wednesday.

Tommy Young, a guest from Atlanta, then asked if the budget is now balanced or still short.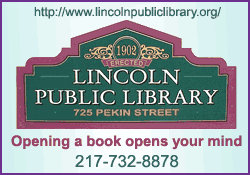 Ruben said every extra bit has been moved around to make the budget balance, though it is still $150,000 short. He said that is not a big deficit for an $8 million budget. Ruben said health insurance is an area that is fully funded, but not all employees use it, so not all the money in the budget for it is expended. Other incomes also help cover shortfalls.

A guest asked about removing the Logan County Economic Development Partnership from the budget.

Hepler said amendments have not been brought forward yet.

Emily Davenport said before taking out the line item, she would like to talk to Economic Development Partnership Director Bill Thomas to find out more about it. She has questions such as whether the office hours are full time and what has been brought in for the county through the Partnership.

Several guests from Atlanta also expressed their concerns about the position.

One person said he feels there is little transparency about what goes on.

Amy Wertheim said she wants to know more about how much has been spent for economic development and how much the county has benefited from it. She would rather see money go for other government entities.

Georgia Green said she would like to see money spent on more police and first responders over Economic Development.

Another person said they thought Woodford County had already cut their economic development partnership from their budget due to the small return on the money spent.

Someone asked whether the county works with the Greater Peoria Economic Development Council (GPEDC).

Logan County is part of an GPEDC Development District along with Mason, Peoria, Tazewell, and Woodford Counties. Logan County submits a CEDS with the other counties every five years.
Ruben said the Greater Peoria Economic Development Council would like to have about $50,000 to $75,000 contribution from Logan County for membership. He said the county told the Council they do not have the money to contribute that much, but they would like to participate. The county is a minor participant in the Greater Peoria EDC. The GPEDC has helped some counties get grants.

Rohlfs asked whether the county could have gotten grants from the Comprehensive Economic Development Strategy (CEDS) working with the GPEDC. The county puts $5,000 in the county budget for CEDS.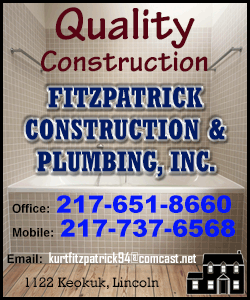 Having a project in the CEDS prioritizes it on a federal grant application. Ruben gave an example that the Fifth Street Road project is in the CEDS.
Committee member Dave Blankenship said he concurs with constituents from Atlanta. He said since 2008, the county has funded $209,750 for the Economic Development Partnership and $135,000 for CEDS.

Blankenship reached out to CAPCIL and researched 30 economic indicators related to Logan County, and handed out graphs from the Federal Reserves showing those trends.

Blankenship said private establishments for all industries, new housing construction, home ownership rates, civilian labor force have all showed a downward trend during that time. At the same time, the percentage of population below the poverty level and those receiving SNAP benefits, plus income inequality has increased.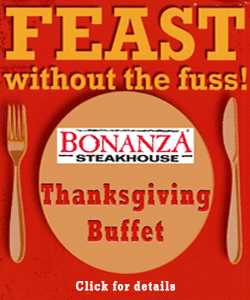 Blankenship said personal incomes have risen, but the amount of money being spent in the county is decreasing.

Blankenship said he would like to temporarily suspend the $5,000 in the budget for CEDS and see the $55,000 for Economic Development Partnership funding removed from the budget. Blankenship said he sees no benefits from having spent the money over the last several years. He supports true economic development, but is concerned about the downward trends.

The guests from Atlanta wanted to know if the money going to the Economic Development Partnership was being well spent. One guest said most of the people from Atlanta were there because they want to see the Development Partnership ended.

Georgia Green said at a previous meeting, it was brought up that eight jobs were created by the Partnership. She said that does not seem financially responsible.

Hepler said those jobs were related to working with Community Action's programs.

Community Action Executive Director Alison Rumler-Gomez said they serve as a resource for local government to provide data. She said they helped provide the data and she was surprised at some of the statistics.

Blankenship motioned that they take a roll call vote for recommendation of eliminating the position.

Ruben said the committee has to present the budget as put on display and will have the recommend that budget.

Blankenship said he had voted against putting the budget on display because he opposed not having a balanced budget.

Hepler said they could take an advisory vote and bring the issue forward for discussion at the board workshop, but not up for a vote.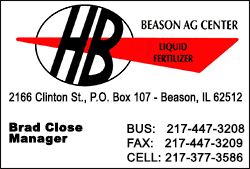 Ruben said amendments to the budget can be brought up for discussion Thursday and voted on at next Tuesday's Regular Board meeting.

Blankenship then asked for a non-binding roll call vote to recommend they remove $55,000 for the Economic Development Partnership from the budget. The roll call vote passed 5-1 with Dave Blankenship, Janet Dahmm, Bob Farmer, David Hepler, and Gene Rohlfs voting yes. Chuck Ruben abstained.

Blankenship's motion to recommend removing $5,000 from the budget for Comprehensive Economic Development Strategy (CEDS) passed 4-2 with Dave Blankenship, Janet Dahmm, David Hepler, and Gene Rohlfs voting yes. Bob Farmer and Chuck Ruben voted no.

Hepler said these motions will have to be brought up at the workshop.

Bret Aukamp asked about whether the county dropping out of CEDS would affect getting grants.

Wertheim said she works with grants and they do not have to go through an economic development group to apply for them.

More discussions on the budget will be brought forward at Thursday's Board Workshop.

[Angela Reiners]