Immanuel Lutheran volunteers stay busy in October

Send a link to a friend Share
LINCOLN
October was a very busy month at Immanuel Lutheran Church in Lincoln.

The church has set many goals and taken on several projects.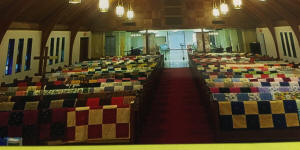 Members of the congregation made 206 quilts, prepared 69 school kits, 39 personal care kits and collected 39 pounds of soap for the Lutheran World Relief project.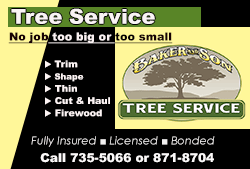 Collections totaling $1174.00 was sent to The Women of The Evangelical Lutheran Church of America and $2500 was sent to Lutheran World Relief to be used for shipping costs.

The church continues to donate to the Logan County Food Pantry monthly with The Pork Project. Ther local meat locker processes a hog that donated by the church and then church members deliver the fresh meat to the food pantry for distribution.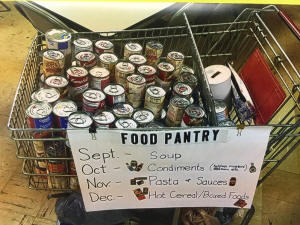 The church also collects specific items each month to be given to the pantry. In October the goal was to collect 125 packaged condiments.
In November the church is collecting 125 packages of pasta and sauces

The church is also continuing its weekly "Food for Thought Project." Food is purchased from Kroger at cost, and food bags are assembled by church members then delivered to a local school where teachers put the food bags in student lockers to assure the student has nourishing food for the weekend. Eaton Corporation donated $3000 in grant money this month to help with the purchases.
[Kathy Miller]