Governor encourages participation in public comment period regarding electric resource adequacy
Rauner Administration and Illinois Commerce Commission collaborate
to address concerns about Ameren regionís retiring energy plants

Send a link to a friend Share
CHICAGO
Gov. Bruce Rauner encourages stakeholders and interested consumers to participate in the Illinois Commerce Commissionís announced comment period for energy resource adequacy in Midcontinent Independent System Operator (MISO) Zone 4.

The governorís office collaborated with the ICC to establish a public-engagement process in response to concerns raised in a May 1 MISO letter. The intent is to gather legislative and stakeholder input on appropriate market-based solutions to resource adequacy concerns surrounding the recent and pending retirement of several coal-fired electricity plants serving Zone 4.

ďWe believe that the ICC needs to gather stakeholder and legislative input so there is a robust exchange of ideas on the nature of the resource needs and how best to address them,Ē Rauner said.

Zone 4, also known as the Ameren Illinois service area, encompasses much of the state of Illinois, excluding the northern portion.

One third of the Illinois coal-fired plants of a major electricity producer in that zone likely will be retired soon, and another third also are under consideration for closing. This follows two plant closings in 2016 and the closing of a portion of another facility in 2015, according to an ICC white paper.
The paper, which details the dynamics of the resource concerns throughout Zone 4, was produced at the request of the governorís office and is available on the ICCís website here. Public comment and workshop information also is available through the link.
Pre-workshop written public comments will be accepted through Nov. 30 and may be sent to the ICCís director of policy, Torsten Clausen, at torsten.clausen@ illinois.gov. A workshop will take place at 1 p.m. Dec. 7 at the ICC offices, 527 E. Capitol Ave., Springfield, and 160 N. LaSalle St., Chicago, with video connection between the two locations.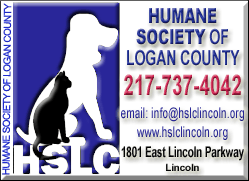 Written post-workshop comments will be accepted through Dec. 21, including any suggestions for conducting the second workshop, which is scheduled for Jan. 16, 2018, at a location to be determined.

The final written comment deadline will be Jan. 30, 2018. A summary report will be provided to Gov. Rauner and the Illinois General Assembly, as well as posted on the ICC website, by Feb. 26, 2018.
[Office of the Governor Bruce Rauner]