AAA Windows, Siding and Doors makes Top 500 list third year in a row

Send a link to a friend Share
LINCOLN
For the third consecutive year, AAA Windows, Siding and Doors in Lincoln shot up one of the most respected lists in the home improvement industry, "Qualified Remodeler's Top 500 List."

The Top 500 is an annual ranking of the country's largest home improvement and remodeling companies listed by revenue. The list considers the types of jobs carried out by each business as well as the total number of jobs completed.

AAA ranked 242 out of 500 in August of 2015, and 2016 continued to be another great year. AAA increased their business by more than 30 percent and moved up to 205 on the 2016 Top 500 list. In 2017, AAA Windows, Siding, and Doors once again rocketed up the Top 500 List to 173, installing 1452 projects which was an increase of more than 22 percent.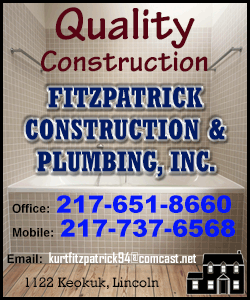 AAA Windows, Siding, and Doors began as a family owned and operated home improvement company in 2007 in East Peoria. Moving to Lincoln in 2009 allowed AAA to expand their full service exterior remodeling company to an even wider customer base including Champaign/ Urbana, Bloomington, Peoria, Springfield and Decatur areas. Although the company has had tremendous growth, success, and national recognition through publications such as Qualified Remodeler, they have maintained themselves as a family owned company focused on building a reputation for quality, attention to detail, and reliable service.
[Amber Schleder
Office Manager
AAA Window-Siding-Roofing]