A Railer basketball preview
Send a link to a friend Share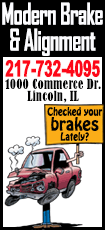 [November 20, 2017] For as long as I can remember, there has been the saying, the cliché, that you can't tell the players without a program. This season, as it relates to the Lincoln Railers, you may be very familiar with the players, but you'll need the program to know the opponents.

As the Lincoln Railers boys' basketball team tips off the 2017-2018 season tonight, they will take the floor as members of a new conference for the first time since 1993 when they left the Big 12 for the newly formed Central State Eight. The schedule includes 12 teams Railer Nation did not get to know from last year's slate. Those squads include the members of the Apollo Conference and teams involved in January's Central Illinois Classic.

For the past three seasons, the Railers have experienced turnover at key positions making it difficult to maintain the continuity necessary for success, especially in the postseason. Now, since the runner-up finish in 2014, the Railers have gone 61-35. Most schools would be thrilled to average 20 wins a season but Railer Nation usually keeps their calendars clear through mid-March just in case it turns in to one of those years. With the senior class that is returning this season, this could be one of those years.

When Coach Neil Alexander's troops gather to open the season, the Railers will welcome back six seniors, all expected to make contributions. Leading the way is 6'2" Isaiah Bowers, the top scorer and rebounder from last year (12.1 pts/4.6 rebs). Since his freshman year, Bowers has been an important factor in Lincoln's success. Bowers stands just 146 points shy of 1000 career points and, by the time the first week of basketball is in the books, he should jump into the top 20 all-time in rebounds. He has always struck me as the type of player that hates to lose more than he loves to win and that type of player can make a difference on the court and in the locker room.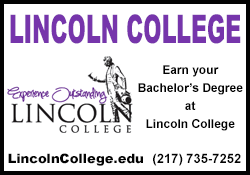 Also returning is Titus Cannon. The 5-11 senior is fresh off a record breaking season on the football field, including the school high mark for touchdowns in a season. Cannon averaged just over five points a game and handed out 86 assists. He will be asked to provide the leadership for the team, both offensively and defensively. Cannon brings a toughness this team will need as they head into the new waters of the Apollo.

Another returning starter is 6'2" Ben Grunder. At 8.3 ppg, Grunder is the second leading returning scorer and really started making an impact when he entered the starting lineup midway through the season. Grunder totaled 14 games of double figure scoring and more of that will be needed for this team to reach its full potential. The starting spot Grunder took over was that of 6'5" Drew Bacon. Bacon missed three games last season after taking a hard fall at Lanphier and, upon his return, gave strong minutes off the bench. His five points and three rebounds will also need to rise a bit to fill the void of the players that did not return.

Graduation took two of Lincoln's top three long range shooters. Bryson Kirby (85 threes) and Nolan Hullinger (29) have moved on so this year's squad will have to replace over 60 percent of last year's three pointers. Not sure who it will be, but the Railers always seem to find a way to fill gaps. Over 70 percent of the scoring and 80 percent of the rebounding returns, but when the three point shot is such a key cog in the offensive machine, this week's tournament will give us an early look as to who will take up that slack.

Other seniors on the team include 5-9 Tate Sloan, who provides a different look at point guard and, thanks to his soccer success and conditioning, will never be outhustled. 6-1 Zach Morris rounds out the senior group and may play a more important role than his first two years a Railer.
The returning junior class is small in number, but not in size and the true success of this team may come from this duo. 6'5" Colton Holliday gave a lot of energy off the bench and, although he only averaged three points a game, his athletic ability and way to find his way into the smallest openings under the basket gives you hope that he can be a key contributor this season. The biggest question of the season may be what 6'9" Jermaine Hamlin will be able to offer. Hamlin has felt like the player that is being brought along slowly, trying not to let the game get too fast for him.

[to top of second column]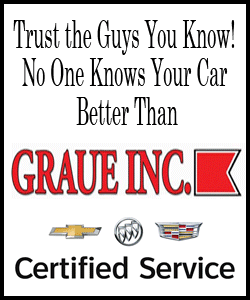 Defensively, just his presence alone, will be a key. If he can establish some solid play around the basket and in the lane, along with getting stronger, it may be enough to make this Railer team hard to defend. Most scouting will tell you the Railers are going to shoot threes and work the offense in. However, a presence of height with Hamlin, Holliday, and Bacon will give the Railers some options with the ball.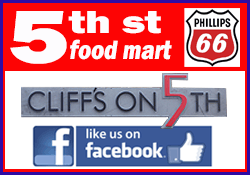 For Lincoln, bench play is always important. The remainder of the roster could be called on at any time. The sophomores are 6-0 Kameron Whiteman, 5-10 Noah Funk, 6-2 Isaac Dewberry (who by the way put on quite the dunking exhibition at Meet the Railers last week), 6-0 Kaden Froebe, 6-1 Will Ewald, and 6-2 Dreyden Poszgai. The lone freshman is 5-8 Dylan Singleton, fresh off his time at Carroll Catholic.
One of the biggest stories heading into the season will be how the Railers will stack up in the new conference. Up until a few years ago if you mentioned Apollo and 7, my thoughts would have gone to Wally Schirra, Walt Cunningham, and Donn Eisele, the first three-man crew in American space travel history. But now for Railer fans, we will have to start getting used to the schools of Charleston, Effingham, Mahomet-Seymour, Mattoon, Mt. Zion, and Taylorville. No more Springfield schools or regular trips to Chatham, Jacksonville, Rochester, or Decatur. It is a new era in Lincoln basketball. My thoughts, and maybe the thoughts of others out there, are how will this conference season prepare Lincoln for the postseason. Since 1993, the competition in the CS8 has proven tough, but when tournament time came around, you knew the battles with Glenwood, Lanphier, Southeast etc., would be something that could be drawn upon in sizing up opponents in March. This first year will prove to be the great unknown as it relates to how the Apollo will compare to the CS8. When March rolls around, there is a good chance we will see some old CS8 foes, but that is down the road.

As mentioned earlier, leading the charge again as he has since the 1990-1991 season is Neil Alexander. It would probably take a few more pages than Lincoln Daily News would allow me to talk about all of Coach Al's accomplishments. Heading into this year, Coach is approaching two key numbers. With his 20th win this season, he will reach the milestone of 800 wins. However, since I am that numbers of fate type guy, the 12th (and 13th) win of the season holds some significance as well. By getting those wins, Alexander will hit 792 and 793. Those wins could come as early as the tournament in Collinsville. The irony in all that would be he would be tying, and possibly passing, the legendary Vergil Fletcher at…that's right, Vergil Fletcher Gymnasium in Collinsville. Getting that milestone there would also mean this team is off to a great start.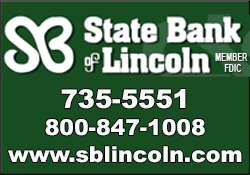 As has been outlined, this is a senior-led team, very similar to the senior leadership back in 2013-2014 when Lincoln made their run to state. Not saying this team will reach those goals but this roster has all the parts that just need to be put in the right place. Is a trip to Peoria out of the question? Not at all. The schedule is lined with good competition, including five teams that reached the Sweet 16 last year, highlighted by Bloomington's runner-up finish in 3A. It won't be easy, but nothing ever worth it is easy.

So, who's ready for another season of Lincoln Railer basketball? I know I am. As always, you can get coverage of the Railers throughout the year here on LDN and, for those that may not want to make the long road trips, you can always catch the games on WLCN 96.3 FM and wlcnonline.com. It should be an interesting season and, maybe, a very special season by the time the uniforms and basketballs are put up in March. But, first things first, we will see you tonight at Roy S. Anderson Gymnasium.
[Jeff Benjamin]