Logan County Board expected to sever three economic development ties in budget cuts

Send a link to a friend Share
LINCOLN
On Thursday, November 16, at the Logan County Board Workshop, plans were discussed that would eliminate the county's three primary economic development tools. The Board plans to eliminate support for the two agencies most influential in drawing new businesses to the area - Logan County Development Partnership and The Greater Peoria Regional Economic Development Council; as well cut the primary federal granting channel for large infrastructure projects.

Funds for these processes are to be chopped from the 2017-2018 budget, which is set to begin Dec. 1.

Economic development cuts

Board member Dave Blankenship said he would motion Tuesday to eliminate the funding appropriated for the Logan County Development Partnership in the amount of $55,000 in the budget. He said it is a motion to eliminate funding and not suspend it. Later in the discussion, he would cite not being able to support deficit spending, which is what it appears to require if left in the budget as it stands.

Board member Kevin Bateman asked Board Chairman Chuck Ruben if another motion would be needed to put the money in another line item if the board decided there was a new form of economic development they wanted to fund. Bateman said he wants to have funding if something new comes forward.

Ruben said if money would be put in a contingency fund, it could be used for any purpose with a vote of two thirds of the board.

Finance Committee Chairman David Hepler said County Clerk and Recorder Sally Turner told him it would take a new vote of the board to suspend payment for economic development if the money was left in the budget.

Blankenship said State's Attorney Jonathan Wright told him the board could budget nothing for economic development and put an amendment in later if needed.
Ruben said the money would still need to go into a contingency fund to have a place to get the money from.

Blankenship said he does not feel that is the wisest move while the budget is in deficit spending.

Bateman asked whether money could come from the General Fund?

Ruben said it cannot, but can be an expenditure from some other place, which is why they have transfer lines.

Blankenship said he would like to have a commission to explore forming a different partnership that is not a 501c3 organization.

A board member asked about ramifications with the Great Peoria Economic Development Council.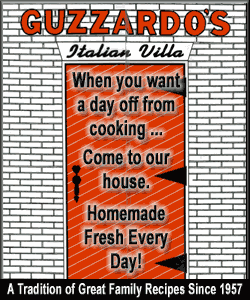 Ruben said the county is a member of it until the county is not in good standing. The Greater Peoria EDC gets $10,000 worth of CEDS money each year with $5,000 coming from the county and $5,000 coming from the city of Lincoln.
CEDS, Comprehensive Economic Development Strategy, is a large document, a book actually, that was created through multiple meetings held in each community beginning in 2008 into 2009. CEDS contains lists of long-rang needs and wants projects for Logan County and each of its municipality's. CEDS participation is on a five-year cycle.

Board member Gene Rohlfs said he would motion to withdraw from the budget the $5,000 for the Comprehensive Economic Development Strategy (CEDS) Fund.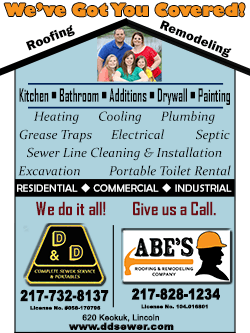 Vice Chairman Emily Davenport then asked for public comments and two guests from Atlanta spoke.

Tommy Young said Atlanta backs up the decision to eliminate the Logan County Partnership because they are not seeing much in development.

Amy Wertheim said Atlanta recently purchased 15 acres costing half a million dollars and she is not sure where the money to pay for it is coming from.

This land purchase Wertheim referenced is related to work done by the Atlanta Economic Development Commission (ADC). The Atlanta EDC has been focusing on developing a couple of large projects in the area around the Interstate 55 exchange.

Wertheim would like to see the county cut ties with the Logan County Development Partnership.

All 12 board members were present: Board Chairman Chuck Ruben, Kevin Bateman, Dave Blankenship, Janet Dahmm, Bob Farmer, David Hepler, Gloria Luster, Gene Rohlfs, Bob Sanders, Scott Schaffenacker and Annette Welch, with Vice Chairman Emily Davenport presiding.

The board will vote on the motions at the Regular Board meeting on Tuesday, November 22.

[Angela Reiners]