Bank of England rate-setters air differences over rate hike
Send a link to a friend Share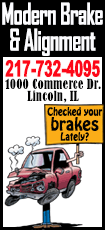 [November 21, 2017] LONDON (Reuters) - Bank of England rate-setters spelled out their differences on Tuesday over the central bank's first rate hike in a decade, as they focused on the challenge of deciding when low unemployment was about to push up inflation.

Four of the Monetary Policy Committee's nine members spoke to lawmakers, nearly three weeks after the MPC voted 7-2 to raise rates to 0.50 percent from 0.25 percent.

Many economists outside the BoE thought the decision was premature, given Britain's still weak pay growth and uncertainties about Brexit which are weighing on the economy.

Gertjan Vlieghe, an external MPC member, said he switched his vote to support the rate because of signs that employers were finding it harder to recruit staff and that employees were more confident about changing jobs for higher pay.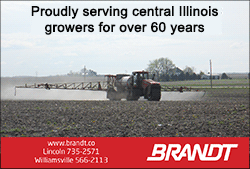 He also said measures of underemployment were falling.

"It is early days, but I do think there is some evidence that this process ... has now begun," Vlieghe said. "If you wait until all the signs are lined up to support the decision then you will almost always be too late."

Another MPC member who voted for the rate hike, Michael Saunders, said he thought the unemployment rate could fall only a little bit further before it started to push up inflation.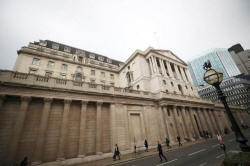 People walk past the Bank of England in London, Britain, October 17, 2017. REUTERS/Hannah McKay
"I consider it quite possible that the equilibrium jobless rate is slightly below our 4.5 percent estimate, but probably only slightly," Saunders said.
Jon Cunliffe, a BoE deputy governor who was one of the two MPC members who voted against a rate hike, said he shared the "overall framework" of the MPC's views on the economy but said members had different tolerances for above-target inflation.

He pointed to low domestic inflation pressures, the absence of signs that the weak pound was feeding through into wage growth - so-called second round effects - and inflation expectations around their historical averages.

"(These) make it possible to wait before tightening policy until there is clear evidence that pay growth is responding to the level of unemployment in line with our forecast," Cunliffe said.

(Reporting by David Milliken and Andy Bruce; Writing by William Schomberg)
[© 2017 Thomson Reuters. All rights reserved.]
Copyright 2017 Reuters. All rights reserved. This material may not be published, broadcast, rewritten or redistributed.