New Puerto Rico utility head, same old challenges
Send a link to a friend Share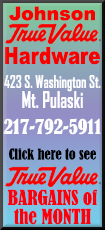 [November 21, 2017] By Jessica Resnick-Ault

NEW YORK (Reuters) - New leadership at Puerto Rico's beleaguered electric utility may not be sufficient to compensate for missteps following Hurricane Maria that led to delayed work, recurrent blackouts and more than $500 million in contracts with untested companies now under federal investigation.

A management shakeup on Friday will not by itself cure the chaotic and slow power restoration efforts two months after the hurricane struck the island. So far, authorities say only 54 percent of the power is restored.

Federal and local leaders have struggled to repair the devastation wrought by the storm, which knocked out power to all 3.4 million residents and killed dozens of people.

PREPA's chief executive Ricardo Ramos stepped down unexpectedly last week, days after congressional hearings on the restoration.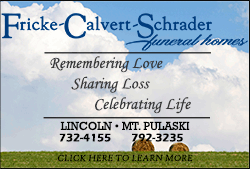 New interim head Justo Gonzalez, previously director of generation for the bankrupt utility, inherits a situation that even before the storm was far more complicated than that of any U.S. utility. He faces growing pressure from the U.S. Congress, federal regulators, the board overseeing Puerto Rico's finances and longtime creditors to whom the territory owes $72 billion in debt.

"There are still challenges pre-Maria that need to be addressed as well as challenges right now," said Jose Roman, interim chair of Puerto Rico's Energy Commission, which regulates PREPA.

On Twitter, Gonzalez said he wants to see a more "modern authority," with standards "on a par with equivalent bodies in the U.S. and worldwide." Gonzalez was not available for additional comment and PREPA's press office did not respond to questions.

PREPA's goal is to see 95 percent of power restored by mid-December, but the process was hampered by decisions not to request aid from mainland utilities for nearly six weeks, and to sign contracts with little-known companies like Whitefish Energy Holdings without approval from federal regulators.

PREPA's Ramos said he went ahead with deals like Whitefish due to worries about having to foot the bill for aid from other utilities. The utility did not have contracts on hand for poles, response vehicles and other supplies it needed after the hurricane.

The $300 million Whitefish deal was canceled on Oct. 30 - and its crews and subcontractors are now in the process of leaving the island, introducing another transitional period for those who will take up the effort to bring back power.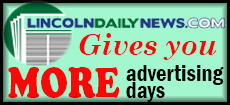 Florida-based utilities including JEA and Kissimmee Utilities Authority have been on the island for about 40 days, said Kissimmee spokesman Chris Gent. He said he does not know who will be taking over the projects Kissimmee was working on, and added that recently crews have said work was starting to stall because needed materials were not always available.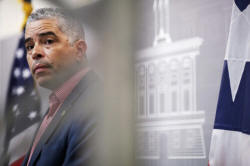 Ricardo Ramos, executive director of the Electric Power Authority of Puerto Rico (PREPA), attends a news conference, in San Juan, Puerto Rico November 2, 2017. REUTERS/Alvin Baez/File Photo
The restoration of power has remained a slog. Last week, an outage on a major 230,000-volt line west of the capital of San Juan disrupted service in an area that included the capital and the populous municipalities of Bayamon and Guaynabo. It was the third outage in the last several weeks affecting the capital.

Meanwhile, the island's oversight board made a move to review most government contracts. It also announced plans to appoint retired U.S. Air Force Colonel Noel Zamot - already a member of that board - as an outside manager at PREPA.
The utility fought that decision and won, as the move was blocked in court. However, it puts additional pressure on Gonzalez to right the island's power situation without an outside advisor, and could increase the desire for oversight from the island's energy commission, PREPA's regulator, which was formed by legislative act in 2014.

Jose Roman, interim chair of Puerto Rico's Energy Commission, said it had taken a hands-off approach in the early days after the disaster, only later saying it would get involved in investigating what had happened after controversy surrounding the contracts popped up.

"It is my sincere desire that PREPA is able to perform to the quality of standards we expect them to," said Roman. "We have been two months without power. They need to perform. There is no alternative."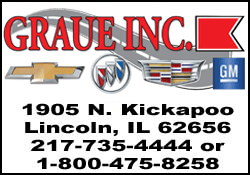 The utility has had a stream of executives appointed by the island's governor, and the latest, Ramos, lasted only about a year. This frequent changing of the guard has disrupted PREPA's ability to enact long-term change, according to more than a dozen interviews conducted by Reuters.

Roman said that the utility's upper management has "no institutional memory" due to frequent turnover. When asked about new management, he said: "The new CEO has been working at PREPA. That will not solve all of PREPA's issues.

"We will see as time develops how he performs."

For graphic on power in Puerto Rico, click: http://tmsnrt.rs/2z7v7A7

For graphic on power restoration after major U.S. hurricanes, click: http://tmsnrt.rs/2xvCFyU

(Reporting By Jessica Resnick-Ault; additional reporting by Scott DiSavino and Nick Brown; Editing by David Gaffen and David Gregorio)
[© 2017 Thomson Reuters. All rights reserved.]
Copyright 2017 Reuters. All rights reserved. This material may not be published, broadcast, rewritten or redistributed.