Railers split Saturday matchup to finish over .500 for week
Send a link to a friend Share
[November 26, 2017] The Lincoln Railers came away with a 13-point win on Saturday night over Bartonville Limestone, ending a long week of basketball to start the 2017-18 season. The 3-2 mark for the Railers after the 52-39 win over the Rockets is not maybe where they would have wanted to be, especially after kicking off the tournament with two wins. However, based on the number of items on the checklist of areas to work on for this team, an above .500 start is a good place for the coaching staff to start pushing this team in the right direction.

Senior Isaiah Bowers scored a team-high 19 points on his way to be named to the all-tournament team and the Railers used a 22-3 run in the first half to take away any question about the outcome of the tournament nightcap. The Rockets (0-5) struggled through the tournament without their full complement of players and, although a couple of the players were available on Saturday night, the Railers finally seemed a bit at ease on the court.

Bowers was the catalyst during the run, taking over with the ability to be aggressive in driving to the basket, something Lincoln was very hesitant to due during the morning contest with Danville. After Lincoln got out to a 10-6 lead, the senior scored 12 of the Railers' next 14 points, all in a variety of ways. Whether it was a 14-footer or three-pointer, it was his driving ability that seemed to make the biggest difference in the game. On three straight possessions, Bowers drove straight to the basket, scoring baskets and getting fouled on the first two, while converting a steal into a basket on the third. The Railers built a comfortable 28-11 lead at halftime.

Bowers continued his strong play as he scored Lincoln's first five points of the second half, giving him 19 for the night and pushing the Railer advantage to 22. After Bowers went to the bench, his teammates continued their solid play as Isaac Dewberry scored on an out of bounds alley oop play and Ben Grunder connected for a three pointer to push the Lincoln lead to 26. Now, from there, things did get a bit sloppy for the rest of the night, so much so that the Rockets cut that lead in half by the end of the game. The game was well in hand, but situations like this can cause bad habits, habits that may have started in practice.

"When you have games like this, you can pick up or start bad habits, habits that can carry over," Coach Neil Alexander said. "But, these are habits you can start in practice. If you practice at half speed and try to play at full speed during a game, it doesn't work when you realize you are trying to do things at full speed that you haven't practiced in that manner."

It is still hard to pinpoint the style of the Railers even after the first week of the season, but Alexander knows exactly where this team will begin the process of becoming more consistent. "The rotation of our backs on defense," Alexander said. "The backs on our defense are the key and if they aren't doing the job, then our defense isn't the same and defense will be the part of the game that needs to be right for us to have success."

Limestone closed the game on a 17-5 run, but after digging such a hole, they just ran out of time. For the Rockets it was a glimpse of maybe getting back to normal and, for the Railers, hopefully a swing back in the right direction to get ready for conference play.

Bowers led the way with the 19 points, followed by Grunder's nine points. Grunder was also named to the all-tournament team. Dewberry continued his valuable bench play with eight points, Titus Cannon and Tate Sloan added five with Colton Holliday scored four. Jermaine Hamlin chipped in with a basket and continued to show glimpses of how impactful he can be on the defensive end.

As for the tournament, Danville picked up the championship trophy by finishing 5-0 after handling Mahomet-Seymour 64-47. The all-tournament team was made up of two players each from five of the six teams. Along with Bowers and Grunder for Lincoln, the team consisted of Danville's Kendle Moore and Sean Houpt, Mahomet's Cory Noe and Grant Coleman, Centennial's Bryson Cowper and Tommy Makabu, and Cahokia's Richard Robinson and Elijah Rice.

The tournament standings finished Danville 5-0, Mahomet-Seymour 3-2, Lincoln 3-2, Cahokia 2-3, Centennial 2-3, and Limestone 0-5.

In the first game, the Railers were able to hold the Danville Vikings to about half of their scoring average. Unfortunately, it was more of the little things not going Lincoln's way that led to the Vikings holding off the Railers 43-35.

In similar fashion to Friday night, when it mattered most, the Lincoln opponents found their key player who was able to take over in the fourth quarter. Following the performance of Mahomet-Seymour's Cory Noe, Saturday afternoon Danville's Kendle Moore scored nine of his team's eleven points, leading to a game high 22 points. Meanwhile, the Railers did not take advantage of the numerous opportunities and Danville was able to come up big in the fourth quarter.

The key plays of the game were a case of Lincoln getting a taste of their own medicine. Late in the third quarter, Danville's Caleb Griffin scored on a three pointer from the left corner. Griffin was the inbounder and, after throwing the ball in, got the ball right back and drained a three. With about three seconds to go in the third, it was a case of déjà vu as Griffin scored in similar fashion, this one giving the Vikings a 32-29 lead. "That's one of our plays that we have," Lincoln coach Neil Alexander said after the game. "We've seen that play, we've run that play. When you've got a shooter as the inbounds passer, he's going to get the ball back."

[to top of second column]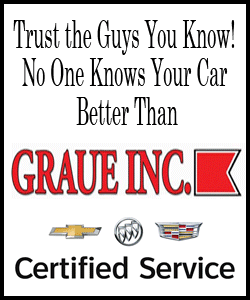 The momentum the Vikings took from the end of the third was in play during the fourth as Danville ended the game on a 9-2 run. The Railer defense did a good job throughout but the offense is still struggling to find an identity as they only made six field goals during the second half. The difference in the game was how successful Danville was in converting Lincoln mistakes into points, something the Railers did not do.
The Railers took an early 6-2 lead on a 14-footer from Isaiah Bowers, a lay-in from Jermaine Hamlin, and a shot off the glass in the lane from Colton Holliday. A three from Moore tightened the game to one and fast break basket from Day'len Davis Williams gave the Vikings the 7-6 lead. Bowers was big early as he hit again from 12 feet to give the lead back to Lincoln. Danville struck again from long range as Moore and Sean Houpt each hit a three-pointer. Down 13-8, Titus Cannon connected on his only field goal of the game, a three from the right wing, as the quarter came to a close bringing the Railers to within 13-11.

Remember the opportunities the Railers missed? Lincoln started the second with one of those. After an easy layup miss, Danville's Moore converted a basket for a four-point swing. It was like that for much of the game. But, as was evident for most of the game, Lincoln would not go away. A three from Ben Grunder and a shot from the free throw line by Bowers put the Railers back up by one at 16-15. Danville took the advantage back with a three from Moore at 20-17. Down 22-20, the Railers were able to even the game at 22 as sophomore Isaac Dewberry drove from the wing for an easy score.

For the second straight game, the Railers entered halftime tied. As was mentioned during the broadcast, it still felt as though the Vikings had an extra gear they could tap into to.

After a basket gave the Vikings the lead, the Railers put together their best stretch of the day, going on a 7-2 run to take a 29-26 lead. Hamlin went strong to the basket for a lay-in, while Bowers hit a 15-footer, and Dewberry picked up a loose ball in the lane for another bucket. After Hamlin split a pair of free throws, Lincoln had climbed to a three point lead. That's when Griffin took over from long range to swing the momentum to the Vikings.

The Railers were able to hang tough during the 9-2 run to end the game, but it wasn't enough. Again, the little things came up big. "We played hard, came out with good energy, but we need to fix some things," Alexander said. "They are correctable and we will come out tonight and see how we've improved. After last night, mentally, we needed this game because after that game we could've not come out focused."

Bowers reached double figures again, this time leading with 14 points, while Hamlin and Dewberry each had six. Cannon scored four, with Grunder adding three, and Holliday scoring two.

After the smorgasbord of basketball this week, the Railers will now be able to reset and settle into a normal schedule with the next game set for Friday as Taylorville returns to Roy S. Anderson Gymnasium as conference opponents of Lincoln. Game time set for 7:30pm with the JV set to get things going at 6pm.

LINCOLN (35)

Bowers 7 0-0 14, Hamlin 2 2-6 6, Dewberry 3 0-0 6, Cannon 1 1-1 4, Grunder 1 0-0 3, Holliday 1 0-0 2, Sloan 0 0-0 0. TEAM 15 3-7 35. 3pt FG 2 (Cannon, Grunder).

DANVILLE (43)

Moore 6 6-6 22, Griffin 2 1-2 7, Davis-Williams 3 1-2 7, Houpt 1 0-1 3, Reed 1 0-0 2, Forthenberry 1 0-0 2. TEAM 14 8-11 43. 3pt FG 7 (Moore 4, Griffin 2, Houpt).

DHS 13-9-10-11 43
LCHS 11-22-7-6 35


LINCOLN (52)

Bowers 7 3-4 19, Grunder 4 0-0 9, Dewberry 4 0-0 8, Cannon 1 3-6 5, Sloan 1 3-4 5, Holliday 2 0-0 4, Hamlin 1 0-0 2, Morris 0 0-0 0. TEAM 20 9-14 52. 3pt FG 3 (Bowers 2, Grunder).

LIMESTONE (39)

Payton 12, Stear 9, Dunne 5, Rupp 3, Kizer 3, Ulrich 3, Hollingsworth 2, Borrowman 2. TEAM 13 6-10 39. 3pt FG 7 (Stear 3, Rupp, Payton, Dunne, Ulrich)

LIMESTONE 6- 5-11-17 39
LCHS 12-16-14-10 52
[© 2017 Thomson Reuters. All rights reserved.]
Copyright 2017 Reuters. All rights reserved. This material may not be published, broadcast, rewritten or redistributed.