Fatal crash Wednesday night on I-55 at Lincoln

Send a link to a friend Share
LINCOLN
The Following Preliminary Information is Being Released by Illinois State Police District 9:

WHAT: Two Vehicle Personal Injury Traffic Crash

WHERE: I-55 n/b @ milepost 128.5

WHEN: 11/22/2017 09:01 pm

VEHICLES:
Unit 1: Blue 2004 Dodge
Unit 2: Gray 2001 Ford

DRIVERS:
Unit 1, Adriana Rodrigues 26 y/o female, Wenona IL

Unit 2 22 y/o female (deceased - family has not been notified yet)

PRELIMINARY:
According to preliminary traffic crash investigation, Unit 1 was traveling s/b on I-55 approaching mile post 128.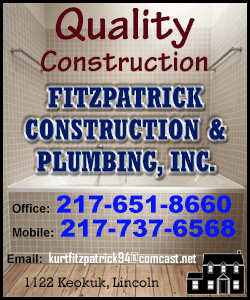 Unit 1 left the roadway on the left, and travelled through the median. Unit 1 exited the median and struck n/b unit 2.

Unit 1 driver was transported to Memorial Hospital in Springfield with minor injuries.

TRANSPORTS:
Logan County Ambulance

SEATBELTS: Yes

CHARGES: Unit 1 driver – Improper Lane Usage, No insurance.
[Illinois State Police]