Atlanta Public Library accepts gift of historic Union Hall building

Send a link to a friend Share
ATLANTA
On Tuesday afternoon, President of the Atlanta Public Library District Randy Brooks and Library Director Cathy Maciariello joined Bill and Christine Thomas in front of the historic Union Hall in downtown Atlanta. They were there for a formal passing of the deed of the Union Hall building from the Thomas' to the library.

During the presentation Christine Thomas spoke about their decision, saying that the building was owned by Teleologic, Inc. The corporation was formed by Thomas in the 1990's and purchase of the building came soon after. When that company dissolved, the Thomas' decided that they would take care of the mortgage on the building personally and are donating the building to the Atlanta Library and Museum.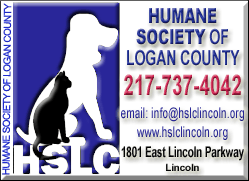 The upstairs portion of the building is already in use by the museum and is opened for community events such as the summer arts camps, sponsored by the library, fitness programs, and much more. It is also used in relation to the Atlanta Library Dinner Programs and it has been used as a special dinning area for motor vehicle tours traveling Route 66 and stopping in Atlanta.

Bill Thomas said he still has an office on the ground floor of the building, and will be renting that space back from the library. In addition, the Arcade Museum located next door to Thomas' office will be staying, and will also being paying rent for the space.

Bill Thomas said that he is excited to see how the library board decided to utilize and expand the use of the building, and is already anticipating great things that will come out of the visiting Smithsonian 'Museum's on Main Street' exhibition scheduled for early 2019.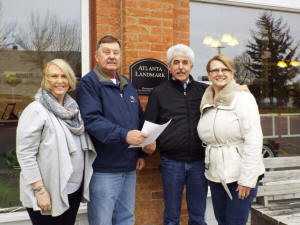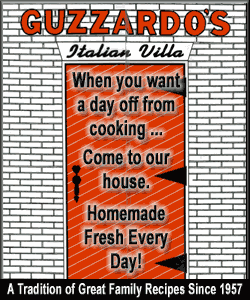 The Smithsonian visiting display will be set in the upstairs room, and the library is responsible for putting together an accompanying display based on local history. Plans are already well underway for that accompanying display, which Thomas says will offer a time travel through technology as well as explore the impact having or not having a public school has on the vibrancy and sustainability of a community.

In addition, Bill Thomas said that throughout tourist season, many people drop in the building's ground floor looking for information about the community. To that end, he said that the front room, which houses the beautiful antique fire truck and offers entry to the Arcade Museum, is going to be converted into a visitor center with the goal of promoting all the historic attractions in the Atlanta area.

The Thomas' said they recognize the value of maintaining historic structures and keeping history alive in their community. Their first thought for the building was that they wanted it to be placed into the hands of someone who shared those values. Simply placing the building up for sale would have offered no guarantee that the building would be maintained as an historic structure, or that the library would have been able to continue to utilize the space.
[Nila Smith]