Atlanta Public Library announces gift of historic Union Hall building

Send a link to a friend Share
LINCOLN
Prior to the formal transference of the historic building deed to the Atlanta Public Library District, the library issued the following press release for the event:

At its November 16, meeting, the Board of Trustees of the Atlanta Public Library District accepted deed to the historic Union Hall Building located at 114 Arch Street in Atlanta. The gift was made by William and Chris Thomas of Atlanta and comes to the Library District with no encumbrances or mortgage.
"We are thrilled by this donation," said Randy Brooks, president of the Library board. "Thanks to the generosity of Bill and Chris, the Library will be able to proceed with plans to enhance services to our patrons, especially to the children in the district." Brooks added that the board will be developing its plans for building use and hopes to present them to the public early in 2018.

Not only will the Library District be able to expand its programming and services thanks to adding the Union Hall Building to its assets, it will also be able to develop a full-fledged visitor's center, promote expanded use of the Atlanta Museum (which is adjacent to Union Hall), and keep a beautiful historic building protected for public use for years to come. With the acquisition of Union Hall, the Library District has created a designated cultural corridor in downtown Atlanta that includes the Downey Building (Atlanta Museum and Palms Grill Cafč) as well as the historic 1908 library building just across the street.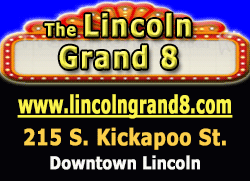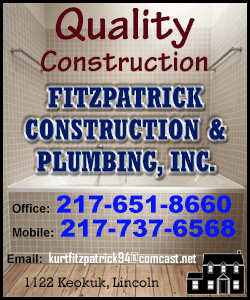 The Atlanta Public Library District recently received notice that it would host a Smithsonian Museums on Main Street exhibition in early 2019. This exhibit and the companion exhibit developed by the Atlanta Museum will be housed in the event space in Union Hall. "We would never have been able to host this exhibit so effectively were it not for this beautiful space," said Rachel Neisler, Museum Director.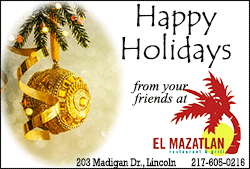 The historic Union Hall was constructed in 1866-67, following a series of fires that burned down many of the wooden structures that comprised the town's original business district. The Union Hall building was designed to house commercial businesses on its first floor. The second floor of was the site of the Atlanta Masonic Lodge #165 AF & AM, as well as various other organizations, including the Atlanta Public Library in the late 1800s and the Atlanta Argus newspaper in the early 1900s. In the 1990s the building was purchased by Teleologic Learning Company and underwent a $500,000 restoration.

The mission of the Atlanta Public Library is to improve the quality of life of its patrons by expanding their horizons, meeting their learning needs, and enhancing their interests in meaningful and entertaining ways.

[Cathy Maciariello, Atlanta Pulbic Library Director]