Logan County Engineer Bret Aukamp guest speaker at LCG&HS Annual Dinner

Send a link to a friend Share
LINCOLN
Bret Aukamp, Logan County Highway Engineer, was the guest speaker at the Logan County Genealogical and Historica Society Annual Dinner this year.

He addressed the dinner guests, offering information about the 206 bridges located in the county. Audkamp said there is funding available to upgrade four bridges per year. Each bridge in the county is inspected annually. Bridges with safety issues developing are inspected more often. Aukamp said he is never hesitant to close a bridge for safety concerns, even though sometimes the public may be upset by the closure.

Aukamp showed slides of collapsed bridges in other counties and said that there were instances when lives were endangered, something he does not want to see happen here at home.
There is funding available to upgrade four of them yearly, with an increasing number of bridges being added to the list each year for safety reasons. Each bridge is inspected annually. Those with current safety concerns are inspected every three months.

Aukampsiad he would not hesitate to close an unsafe bridge even though the public may be upset by the move. He showed pictures of collapsed bridges in other counties where lives were endangered.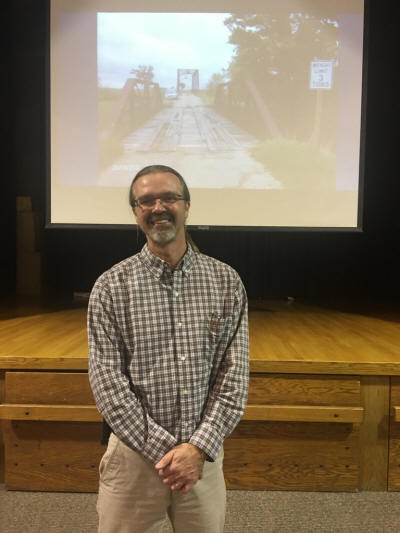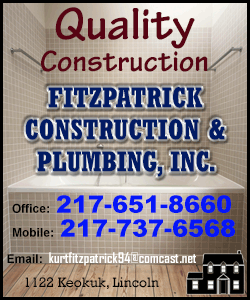 With many of the bridges locally being older, they are not built to support the weight of today's heavier vehicles, which is why monitoring and upgrading those bridges particularly is vitally important.

Vehicles today are considerably heavier than those of the past putting more pressure on the bridges than anticipated when many of them were designed.
[Diane Osborn]