Santa doesn't always drive a sleigh, sometimes he drives a Subaru
Community invited to see new CAPCIL vehicle at annual luncheon this Saturday
Free meal, coat giveaway and much more - RSVP requested

Send a link to a friend Share
LINCOLN
Community Action Partnership of Central Illinois (CAPCIL) hosts 2nd Annual Community Christmas Luncheon! FREE Christmas lunch, kid's coats, pictures with Santa, books, Christmas crafts, and the reveal of our new 2018 Subaru Outback! The event will take place on December 2nd at the Lincoln Banquet Center from 10:30am – 1 pm.

It's the most wonderful time of the year! Come to 201 Madigan Drive in Lincoln on December 2nd to enjoy a fun-filled, family oriented, Christmas experience. Media Event revealing our new Meals on Wheels vehicle will begin at 10:30am with a possible Santa sighting! Luncheon will begin at 11:00am with a menu that includes Christmas ham, mashed potatoes, green beans, and cookies. The first 200 children will be able to get their picture with Santa and receive a FREE book and coat (while supplies last).

During the media event, we will reveal our brand-new Subaru awarded to our Meals on Wheels program! In celebration of its 50th anniversary, and in keeping with its commitment to support local communities nationwide, Subaru of America, Inc. has donated a Meals on Wheels delivery vehicle to CAPCIL's Senior Nutrition program, in partnership with Meals on Wheels America. "We wanted to celebrate our 50th anniversary in America in a way that is appropriate for our brand and are delighted to donate vehicles that will support local communities by combatting threats of isolation and hunger affecting seniors across the country," said Thomas J. Doll, president and chief operating officer, Subaru of America, Inc. "At Subaru, we believe in providing safe and reliable vehicles for all of life's journeys and are honored to partner with Meals on Wheels to help people live more nourished lives."

On average each month, our Meals on Wheels program drives 5,161 miles to deliver meals, and the donated 2018 Subaru Outback will enable CAPCIL's staff and volunteers to reach 15 more seniors and serve 315 more meals each month. "The need for support services that allow seniors to remain independent and in their own home continues to grow. Subaru's support for community programs through generous gifts like this amazing vehicle make that happen.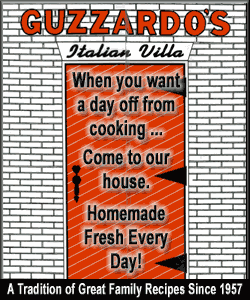 We couldn't be more thankful for their generosity and commitment to Meals on Wheels and Community Action," said Alison Rumler-Gomez, CAPCIL's Executive Director.
This fall, Subaru donated 50 new 2018 Subaru Outback vehicles to select Meals on Wheels programs through the country, to be used in the delivery of an estimated 53,000 meals to an additional 3,700 seniors across 39 states. Subaru has supported the national Meals on Wheels network for the last nine years through its annual philanthropic event, Share the Love, contributing more than $12 million to Meals on Wheels America and providing more than 1.7 million nutritious meals, friendly visits, and safety checks to seniors. "Subaru's '50 Cars for 50 Years' vehicle donation will enable Meals on Wheels programs, like CAPCIL's, to expand its reach to many Logan and Mason County seniors in need," said Ellie Hollander, president and CEO, Meals on Wheels America. "This latest act of care and kindness further underscores Subaru of America's longstanding commitment to giving back to communities large and small."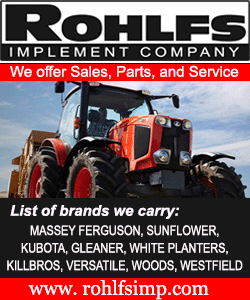 In the true Spirit of Christmas, various local groups joined together to make this special day possible. A huge thank you to St. John United Church of Christ (annually donates coats for kids), the Lincoln Kiwanis Club, Lincoln Elks Club #914, the Lincoln Rotary Club, Atlanta Rotary Club, LCHS Culinary Arts Program and a very generous anonymous donor. Please join CAPCIL and these gracious sponsors as they celebrate the season with the community they love. Please RSVP via CAPCIL's website (www.capcil.info), or by calling 217-732-2159.
[Breann Titus
Volunteer Services Director
Fundraising Co-Chair
Community Action Partnership of Central Illinois]