Lincoln Daily News
welcomes letters of appreciation, information and opinion on matters pertaining to the community.
As a community we need to be able to talk openly about matters that affect the quality of our lives. The most effective and least offensive manner to get your point across is to stick to the issue and refrain from commenting on another person's opinion. Letters that deviate from focusing on the issue may be rejected or edited and marked as such.
You may also send your letters by email to ldneditor@lincolndailynews.com
or by U.S. postal mail:
Letters to the Editor
Lincoln Daily News
601 Keokuk St.
Lincoln, IL 62656
Letters must include the writer's name, telephone number, and postal address or email address (we will not publish address or phone number information). Lincoln Daily News reserves the right to edit letters to reduce their size or to correct obvious errors. Lincoln Daily News reserves the right to reject any letter for any reason. Lincoln Daily News will publish as many acceptable letters as space allows.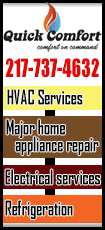 To the editor:

Community Action Partnership of Central Illinois is focused on a new direction for its transportation department. Since 2012, CAPCIL has been contracted by the Logan County Board as the Pass-Through Operator, providing outstanding services for Logan and Mason Counties and meeting the changing needs of the community.

The Agency went through a mission shift in 2014, renewing its commitment to offering programs and services to fight both the causes and consequences of poverty. This commitment required the Agency to select programs based on a solid understanding of what causes and perpetuates poverty in the service area, relying on data to support the community assessment. As causes and consequences were identified through a comprehensive needs assessment, a Strategic Plan was developed. The goal of a need-driven Strategic Plan is to close the "community needs" gap. The Agency has been committed to the mission of poverty fighting through self-sufficiency since 1966, but used the mission shift in 2014 to refocus on providing services to help those who have the desire to help themselves.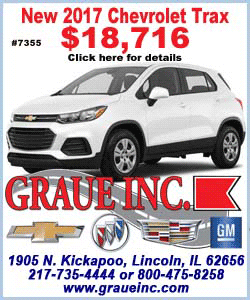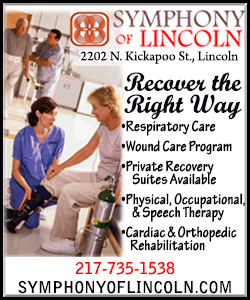 During the last two years, the evolution of public transportation has included a lot of positive changes: increased ridership, strong partnerships with local businesses/organizations, and increased access for human services clients. But over time, the hours required to service the public transportation program began to detract from other programmatic spaces that CAPCIL had defined as high priorities in its strategic direction for the Agency.

As of December 31, 2017, the public transportation partnership between CAPCIL and the Logan County Board will draw to a close. Logan County will continue to be the grantee but CAPCIL will discontinue being the Pass-Through Operator. CAPCIL's Governing Board unanimously voted to end the Agreement. To ensure a seamless, transparent and positive transition for both parties, the CAPCIL board also requested a peer program evaluation and an independent program audit as part of the transition package.
Breann Titus
Volunteer Services Director
Fundraising Co-Chair
Community Action Partnership of Central Illinois
[Posted October 14, 2017]