"Getting in the mood"
by the Christmas Curmudgeon

Send a link to a friend Share
[November 28, 2017] Every year in October, the temperature lowers just enough for sweatshirts (or at least it tries to), the leaves change color, and we see that last bit of October rain that always manages to sneak up on us. The feeling that accompanies these changes in environment is an oddly welcome one for someone as Curmudgeonly as myself.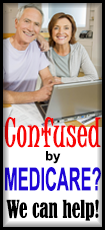 The closest word I can find to describe it is "joy." Then again, it may only be a case of schadenfreude (a feeling of pleasure at witnessing misfortune).

October also comes with Halloween, and I enjoy any opportunity to literally scare people away from my house. As a bonus, the holiday gives me an excuse to continue not clearing away the spider webs in the corner.

Suddenly that Halloween mood is replaced with the one belonging to Christmas festivities. I feel like I need to apologize to Thanksgiving for skipping over it, but let's be honest; November 1st is practically the 1st of Christmas, a near sixty-day season unto itself.

For example, there are stores setting up for Christmas in September- before Halloween even has a chance to register. And don't even get me started on craft stores that sell Christmas stuff year-round.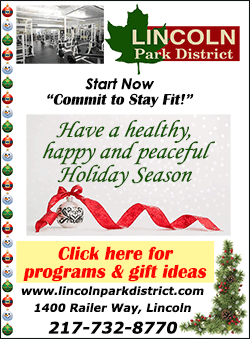 Maybe that's why I can't completely understand the joy I should be feeling at Halloween; Christmas is already poking its head out of the ground. Perhaps the people behind Groundhog's Day can do something about that.

It baffles me that we let Christmas out so early. I have to ask- is anyone actually okay with seeing red and green baubles in the store aisles in September? I have yet to meet anyone who is. Walking by a certain section of Walmart in September is like walking by a crying child in public. I keep hoping that some parental figure will step in and ask what's wrong, because clearly something bad has happened.

Maybe popular culture makes it okay. Recent years has seen a trend in entertainment referred to as "Christmas in July." A lot of television channels feature holiday movies…in the summer; when most people are getting back from vacation. Imagine coming back from Florida and thinking, "thank goodness I got away from all of the tourists. Now I can trade one set of seasonal anxieties for another."

Ignoring my television isn't so bad; I do that most of the year anyway. I'll just switch over to Netflix. Oh wait; they added Christmas movies in July, too (not kidding, they did that this year).

Other people catch hold of a collective Christmas mood that I do not understand. All I see is a list of extra chores that have to be done, and I barely tolerate the things I already have to do. I already dislike shopping, but I do it every week because I like to eat and keep my life in order.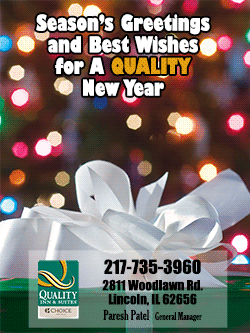 Shopping for other people only serves to give me anxiety. I never know what to buy for others. Do I buy something secret; something they don't realize I heard them express interest in? Or were they only kidding, in that weird way that people do when they see something interesting? Do I buy a gift card, an easy way to say "get what you want, I don't care?" Or does that mean I'm giving up too easy? I may be a Curmudgeon, but that doesn't mean I don't put maximum effort into gift-giving.
I always buy new bags at Christmas time. Every year I buy just enough bags to put presents in. This is because every year I tell myself I won't buy any presents next year. I'll finally find a cave to hide in from Christmas - a gift to myself. But then I remember that I don't like the idea of "buying oneself a gift." It sounds too pretentious.

Whatever the case may be, I never buy wrapping paper. Someone invented a paper made solely to be destroyed. I wish I had that kind of genius, and the billions of dollars that must have followed.

On the topic of gifts, I've never felt like I deserve presents at Christmas. What makes this one time of year so special that I automatically earn a present just for making it to the end of the year? This might sound weird coming from me, but we should probably take some of that generosity at Christmas and spread it out throughout the year.

Goodness knows I try to get in whatever Christmas mood exists. I try to look forward to gathering together with people I care about and sharing an evening of good food and generosity. But I don't need that to start in September, nor do I care to deal with all of the hassle that comes with shopping and trying to schedule get-togethers.

Something else that fascinates me is how other people react to my mood. I don't hear too many people disagreeing with me about the holiday season and all of the headaches, but nobody wants to change anything about it. They still somehow smile through all of it. I've only found one other person that completely agrees with me that we can absolutely ignore the entire affair. But it's hard to ignore something when everyone else seems so determined to find cheer.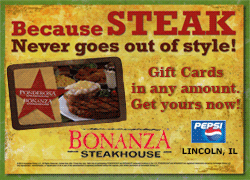 Maybe that's why so many people like the Christmas mood and hold on to it so hard when they find it. The rest of the year is always such a rush of work, school, household chores, and every other inconvenience - and everything always needs to be done at once. At the end of the year, even I have to admit that celebration and relaxation with family and friends are just what the doctor ordered. Like any other reward, that feeling comes with its own hard work. But if you do it right, the Christmas mood feels pretty good.

But I stand by one thing - the Christmas mood does not exist in September. Now someone tell that to Walmart.