BoE's Carney 'mystified' by CEO spat at London Stock Exchange
Send a link to a friend Share
[November 28, 2017] LONDON (Reuters) - Bank of England Governor Mark Carney said he was "mystified" by the row over the departure of London Stock Exchange Chief Executive Xavier Rolet given that a succession plan had been decided.

The LSE said on Oct. 19 that Frenchman Rolet would step down by the end of 2018, a move viewed by many at the time as consensual.

But hedge fund TCI, an LSE shareholder, has since said that Rolet was being forced out and has ordered a shareholder vote to oust LSE Chairman Donald Brydon over his handling of Rolet's exit.

Last week TCI founder Christopher Hohn called on the BoE and the Financial Conduct Authority to intervene in the dispute and appoint a new chairman for the LSE.

Carney, speaking at a news conference, said he wanted clarity "as soon as possible", but appeared reluctant to stop Rolet's departure.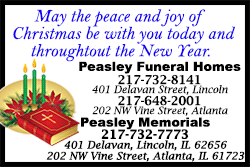 "In some respects I'm a bit mystified by the debate because we knew about the succession plan. We've stayed close to the situation," Carney said.

"I can't envisage a circumstance where the CEO stays on beyond the agreed period and so I think it's in the interest of all parties involved that clarity is provided as soon as possible."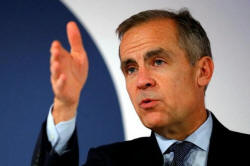 The Governor of the Bank of England, Mark Carney, smiles at the 'Future Forum 2017' event in St George's Hall, Liverpool, Britain November 16, 2017. REUTERS/Phil Noble
The LSE Group is a core part of the financial market's infrastructure for clearing derivatives in particular, Carney said.
"It's incredibly important not just to UK, not just to European, but to global derivatives markets," Carney said.

"I think Xavier Rolet, the CEO of the LSE has made an extraordinary contribution over the last nine years I guess as CEO. Everything comes to an end."

TCI and LSE had no immediate comment.

The LSE is due to hold a shareholder meeting before year-end to vote on TCI's proposal. The exchange has said it will issue a circular to shareholders to make an informed decision at the meeting.

(Reporting by Huw Jones, editing by Andy Bruce and Susan Fenton)
[© 2017 Thomson Reuters. All rights reserved.]
Copyright 2017 Reuters. All rights reserved. This material may not be published, broadcast, rewritten or redistributed.