Researchers examined data on 1,141 patients with a total of 1,319 doctor visits. Overall, about two-thirds of these visits included at least one patient request for the doctor to provide a particular specialist referral, lab test, pain drug or other prescription medication.

Doctors fulfilled these requests 85% of the time, the study found. When doctors didn't acquiesce, however, patient satisfaction scores in surveys after the visits were dramatically lower than when requests were fulfilled.

"This was a stronger effect than we expected, particularly given we had adjusted for all kinds of other things that could influence satisfaction," said lead study author Dr. Anthony Jerant of the University of California Davis School of Medicine.

Part of the problem may be how often doctors are saying "yes" to patient requests, Jerant said by email.
"This is strongly the norm in the patient's mind - they ask for something, and a very strong majority of the time they get it," Jerant said. "A request denial, therefore, is quite out of the ordinary and probably likely to invoke a negative reaction."

Patients in the study were 46 years old, on average, and saw one of 56 family physicians for outpatient visits at an academic medical center in Northern California.

The most common requests were for lab tests, followed by specialist referrals, pain medication or other prescription drugs, radiology tests, other lab work and antibiotics.

Satisfaction scores ranged from -30 (lowest) to +30 (highest), with zero representing an average, or neutral, level of satisfaction.

Satisfaction was lowest for denials of requests involving referrals to another clinician (-20), non-pain prescription drugs (-20), pain medications (-11) and lab tests (-9).

There wasn't a meaningful difference in patient satisfaction based on whether or not doctors fulfilled requests for antibiotics, radiology or other tests.

The results suggest that doctors may need to do a better job in some cases of explaining their rationale for refusing a patient's request, the authors conclude.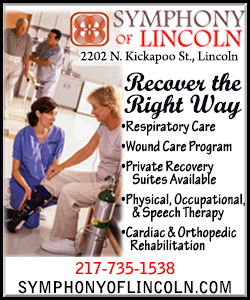 Beyond its relatively small size, another limitation of the study is that the results only involved a single health system and might not reflect patient satisfaction elsewhere, researchers note online November 27 in JAMA Internal Medicine.

Even so, the results underscore the fact that doctors often agree with patients about what referrals, prescriptions or tests might be best, said Dr. Joseph Ross, author of an accompanying editorial and a public health researcher Yale University in New Haven, Connecticut.
When doctors disagree with patients' requests, the study results suggest that it matters how doctors explain their decision, Ross said by email.

The reasons for patients' requests matter, too. Sometimes patients have seen a treatment advertised on television, or heard about it from a friend or family member. Other times, patients aren't happy with their care and think a specialist may be needed.

"I think physicians are often wary of denying care that has been requested by patients, both because it will impact satisfaction and because it takes longer to explain to a patient why a service is not needed than to simply agree and process the order," Ross added. "To me, the key is that physicians and patients communicate clearly so that the care decisions are being shared and are in the best interest of patients."

SOURCES: http://bit.ly/2ADgd9e and http://bit.ly/2BrkmtU

JAMA Intern Med 2017.
[© 2017 Thomson Reuters. All rights reserved.]
Copyright 2017 Reuters. All rights reserved. This material may not be published, broadcast, rewritten or redistributed.