Trump-installed consumer agency head sets hiring freeze, halts new rules
Send a link to a friend Share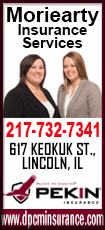 [November 28, 2017] By Patrick Rucker and Richard Cowan

WASHINGTON (Reuters) - The fight for control of the U.S. consumer watchdog agency intensified on Monday as Mick Mulvaney, President Donald Trump's pick to run the Consumer Financial Protection Bureau (CFPB), imposed a hiring freeze and halted any new regulations.

In a partisan showdown over the CFPB, which was created to crack down on predatory financial practices, Mulvaney is being sued by Leandra English, an Obama-era appointee to the agency who argues that she is the consumer bureau's rightful leader.

The conflict began on Friday when Richard Cordray, a Democrat appointed CFPB director by then-President Barack Obama, formally resigned and named English, his chief of staff, as acting director. Hours later, Trump named Mulvaney, the current director of the White House budget office, as temporary head of the CFPB.

The Republican president has a right to name a permanent CFPB director, officials agree. There are dueling claims, however, about who gets to lead the agency in the meantime.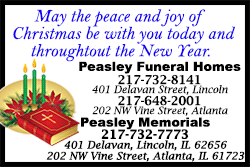 Both sides presented their arguments during an emergency U.S. District Court hearing in Washington on Monday. Timothy Kelly, a Trump-appointed judge who is presiding over the case, said the issues raised were "extremely important and complicated."

The judge as well as the two sides said they hoped to see the case decided within the next few days.

The next step is for the Trump administration to submit its response to English's suit.

The fight to control the 1,600-employee agency lays bare deep divisions between Republicans and Democrats over how to regulate Wall Street and protect consumers, following the 2007-2009 financial crisis that cost taxpayers $700 billion in bailouts.

Republicans loathe the CFPB, saying it wields too much power and burdens banks and other lenders with unnecessary red tape.

Mulvaney, who sought to dismantle the CFPB when he was a Republican congressman, acknowledged at a news briefing on Monday afternoon that the Trump administration had a "dramatically different" interpretation of the 2010 Dodd-Frank law that created the CFPB.

He said there would be a 30-day freeze on hiring at the agency and no payments from the CFPB's civil penalties fund for that amount of time as well, except as required legally. All new regulations would also be frozen, he said.

"The president has made it very clear he wants me here. ... I want to be here. I don't want anything coming out of here that I don't know about," Mulvaney said.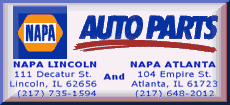 DUELING 'ACTING DIRECTORS'

Earlier on Monday, English welcomed staff back from the Thanksgiving holiday in a morning email and signed off as "acting director."

Around the same time, Mulvaney arrived at Cordray's former office, bringing doughnuts for the staff.

"Please disregard any instructions you receive from Ms. English in her presumed capacity as Acting Director," he wrote in an all-staff email seen by Reuters that he also signed "acting director."

Mulvaney advised staff members to inform the agency's general counsel if they heard additional communications from English.

[to top of second column]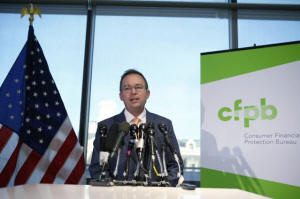 Office of Management and Budget (OMB) Director Mick Mulvaney speaks to the media at the U.S. Consumer Financial Protection Bureau (CFPB), where he began work earlier in the day after being named acting director by U.S. President Donald Trump in Washington November 27, 2017. REUTERS/Joshua Roberts
As Mulvaney was getting settled in, a source told Reuters, CFPB general counsel Mary McLeod sent a memo agreeing with the U.S. Justice Department that Trump had the power to appoint Mulvaney as temporary leader of the watchdog.

English went to the CFPB in the morning, according to her lawyer. She then met on Capitol Hill with Senate Democratic leader Chuck Schumer and Democratic Senator Elizabeth Warren, who conceived the CFPB.

English told reporters that "Mulvaney has no authority" at the agency.

Schumer said on the Senate floor that the Dodd-Frank law, which he helped to write, set up a "clear" succession process for the CFPB that made English the acting director.

Schumer said Mulvaney was chosen by the Trump administration simply to "rock the agency from the inside."

Trump campaigned for president saying Wall Street "gets away with murder," but he also promised to defang or abolish the CFPB.

Since taking office, Trump has tried to undo a number of his Democratic predecessor's initiatives, mostly notably the 2010 Affordable Care Act that the Republican-controlled Congress has been unable to repeal and replace.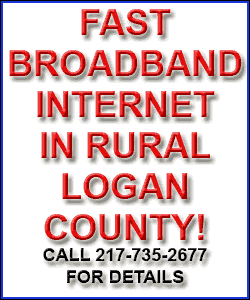 Cordray developed a reputation for drafting aggressive rules curbing products such as payday loans, while issuing multimillion-dollar fines against large financial institutions such as Wells Fargo & Co <WFC.N>.

Stock prices of major U.S. banks are trading near all-time highs. The KBW Bank Index <.BKX> has more than doubled since July 2011, when the CFPB opened for business.

The drama over the CFPB came as the Senate was preparing to consider a bill that would significantly ease rules on some banks for the first time since the financial crisis.

Moderate Democrats and Republicans have come out in support of the package, aimed primarily at smaller and mid-sized banks, but analysts warned the CFPB fight could imperil that compromise. The Senate Banking Committee is supposed to take up the bill next week.

(Reporting by Patrick Rucker and Richard Cowan; Additional reporting by Pete Schroeder and Michelle Price; Writing by Caren Bohan; Editing by Peter Cooney)
[© 2017 Thomson Reuters. All rights reserved.]
Copyright 2017 Reuters. All rights reserved. This material may not be published, broadcast, rewritten or redistributed.