Preview: Suns at Bulls
Send a link to a friend Share
[November 28, 2017] The Chicago Bulls' rebuilding project had led to the team holding the worst record in the NBA heading into Tuesday's home contest against the Phoenix Suns. Chicago has dropped five straight games and 10 of its past 11 as it entertains the Suns, who have lost their last three contests.

Chicago's latest defeat Sunday occurred in an odd 100-93 decision against Miami as the Bulls held the Heat to seven first-period points before giving up 38 in the second. "Nobody on our team wants to learn from losing," second-year forward Denzel Valentine told reporters. "Everyone wants to learn by winning. But at the same time, all you can do is go out and compete." Phoenix star guard Devin Booker (big toe) hopes to return from a one-game absence and he struggled to just 15 points on 5-of-15 shooting during a 113-105 home win over the Bulls on Nov. 19. Booker suffered the injury during Friday's loss to the New Orleans Pelicans before sitting out Sunday's setback against the Minnesota Timberwolves.

TV: 8 p.m. ET, FSN Arizona (Phoenix), WGN (Chicago)

ABOUT THE SUNS (7-14): Booker's absence led to increased playing time for 27-year-old rookie guard Mike James and he responded with a career-best 26 points in 30 minutes. "I think it's a little bit skewed because obviously Booker didn't play," James told reporters while downplaying his solid effort. "Most of the shots I took were more his shots." First-round pick Josh Jackson moved into the starting lineup with Booker out and he struggled to five points on 2-of-10 shooting to mark his eighth single-digit outing in 11 games.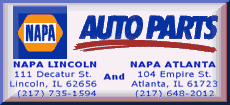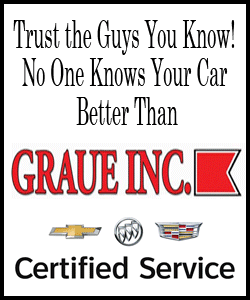 ABOUT THE BULLS (3-15): Jerian Grant lost his starting point guard spot to Kris Dunn and responded with outings of 21 points against the Golden State Warriors and a career-best 24 against the Heat. "I feel like when I'm out there with the second unit guys, I have that opportunity more," Grant told reporters about being able to look to score. "Coming off the bench I have to be aggressive and I feel like that helps our team. Being out there with that lineup, it's the punch I can give them." Dunn is averaging four points on 2-of-17 shooting in those same two games but coach Fred Hoiberg reiterated that he will remain the starter.
BUZZER BEATERS

1. The Suns are looking to sweep the Bulls for the first time since the 2007-08 campaign.

2. Chicago rookie F Lauri Markkanen scored a career-best 26 points and collected 13 rebounds in the recent matchup with the Suns.

3. Phoenix SF TJ Warren has scored in double digits in 12 straight games, reaching 20 six times during the stretch.

PREDICTION: Bulls 97, Suns 92
[© 2017 Thomson Reuters. All rights reserved.]
Copyright 2017 Reuters. All rights reserved. This material may not be published, broadcast, rewritten or redistributed.