Funds sought for scholarship to honor Illini Central Coach Giesler

Send a link to a friend Share
MASON CITY
When the winningest basketball coach in a school's history gets cancer, it begs a community response, so former Illini Central Coach John Giesler's supporters are creating a scholarship in his name for boys in the school's basketball program.

Funds are being solicited from school alumni, fans, players and their families. Organizers hope to have the Coach Giesler Scholarship in place at Illini Central High School by this spring for a senior planning to enter a trade school or two- or four-year college or university upon graduation.

"The District is honored to be associated with the Giesler Scholarship," said IC Superintendent Mike Ward.

"Throughout his career at Illini Central, Coach Giesler positively influenced students, and his teams were a rallying point for the IC community. We are grateful that he will continue to have such a positive effect on students through this generous scholarship. We all wish Coach Giesler our support and love as he continues his fight."

Giesler requested the scholarship be designated for a boy who has been active in the school's basketball program.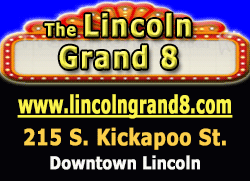 "My hope is it will go to somebody that can use it to further his education and achieve his goals in life," Gielsler said. "I appreciate the school making this scholarship possible."

The scholarship is consistent with the history teacher's coaching philosophy as he sought not to make just great players but also great citizens.

"I was more into teaching an understanding of what to do in certain situations than teaching them set plays and just having them run from point A to point B but not understand why they do that," Giesler said. "While that was what was important to me basketball-wise, I wanted my players to learn more than basketball skills. I wanted them to learn things that they could use to develop as successful people once they graduated and moved on in their lives. Things like the importance of hard work, working with others, respect for others, handling adversity and being well prepared for your job.

"I was especially proud when someone from outside our school district and community commented on how well our players conducted themselves on or off the court. These things meant as much to me as how well they played the game."

A coach for over 30 years, John Giesler recently was notified he will be inducted into the Illinois Basketball Coaches Association Hall of Fame.

Giesler served as head coach of the IC Cougars Boys' Basketball program from 2003 to 2014. Prior to those years, he was the assistant coach from 2000 to 2002. During his twelve year tenure as head coach, the Cougars record was 208 wins and 139 losses. His teams won four Sangamo/Tomahawk conference titles and four regional championships.
Coach Giesler's teams were known for their tenacity and commitment to defense, and these traits resulted in the most dominant run in school history. In 2011-2012, the Cougars finished 3rd in the IHSA 1A State Tournament. In the following season Coach Giesler and the Cougars won the IHSA Class 1A tournament finishing the year as state champions.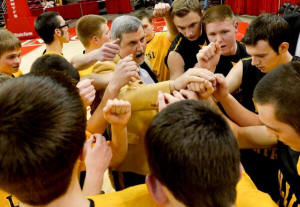 Coach John Giesler is in the huddle with his team that won the 2013 1A state title. Now his extended "team" is being called to honor the coach's name.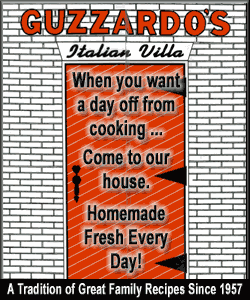 John Giesler began coaching as a volunteer at Trinity Lutheran Grade School in Stewardson. Later, and while he was finishing his degree and getting his teaching certificate, he became assistant and then interim head coach at Stewardson-Strasburg High School. From there he moved to Roanoke-Benson to teach history and social studies as well as coach.

"I got into teaching history because I loved it, almost as much as basketball," Giesler said.

His next move was to Mason City Illini Central, and following that he was assistant coach at Lincoln College.

In addition to the on-court accomplishments, Coach Giesler's commitment to discipline, toughness and hard work influences his former players today. The tenacity and toughness that he instilled in his players is seen in Coach Giesler's fight against cancer.

Coach's pancreatic cancer was detected a few months ago.

"With treatments, they gave me a year," he said. "There aren't a lot of pancreatic cancer survivors out there."

While he is working defensive plays for his own life now, he continues to coach everyone who will visit his Facebook blog, where he inspires others to make the most of each day and make a difference.

He has instigated fundraisers and gift drives that benefit not himself, but other cancer victims, and has been quite successful in his newest endeavors. A golf outing he asked his family to carry out raised $13,000 for pancreatic cancer research. None of the proceeds went to him.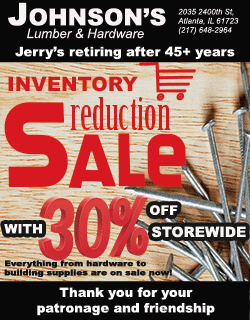 "I feel I was very blessed throughout my life," he said recently from his home. "So many good things happened, I can't complain. There's got to be some bad things in your life. It's something you accept. I always felt there is a reason for things that happen. I think God had a plan. Sometimes you don't understand that, why you end up where you're at. I think this has a purpose and we'll make the most of it."

People wishing to pay it forward with Coach's scholarship should mail donations to Mrs. Laurel Giesler, Illini Central C.U.S.D. 189, 208 N. West Ave., Mason City, IL 62664 or Mason City National Bank, 104 W. Pine, Mason City. Make checks payable to Coach Giesler Scholarship Fund.
[Gaye Maxson]