Vanguard to offer its first active ETF lineup in U.S.
Send a link to a friend Share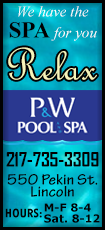 [November 29, 2017] By Ross Kerber

BOSTON (Reuters) - Vanguard Group Inc on Tuesday said it will offer six actively managed exchange-traded funds aimed at giving investors exposure to specific factors like low volatility or liquidity, increasing competition in the nascent investment product area.

The new funds mark the first active ETFs that Pennsylvania-based Vanguard will sell in the United States, and come as it looks to build out its active fund lineup as it expands internationally.

Vanguard also said in a statement that one of the funds, as well as a new mutual fund, will use more than one factor in selecting stocks, and that all will begin trading in the first quarter of 2018.

Vanguard is best known for its passive products, whose low costs have helped drive its total assets to $4.8 trillion, the most of any mutual fund firm.

Unlike traditional ETFs, which often track a particular index, holdings in actively managed ETFs can deviate from their benchmarks based on managers' judgments.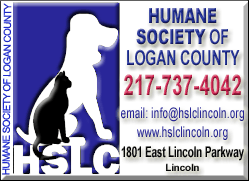 Most active ETF assets are currently in fixed-income products such as Pimco Active Bond ETF and the SPDR DoubleLine Total Return Tactical ETF. Of the $43 billion in active ETFs as of Oct. 31, just a little more than $3 billion was in funds focused on equities, according to AdvisorShares.

But Vanguard's new active ETFs could boost demand on the equity side, said Todd Rosenbluth, a director at fund researcher CFRA, along with similar products from rivals. Just last week, for instance, BlackRock Inc filed plans for a set of ETFs that would let a computer program choose and classify stocks.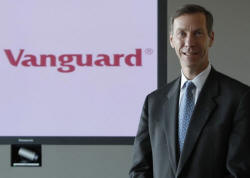 Vanguard Group's CEO Bill McNabb is pictured in the board room at the Vanguard Headquarters in Valley Forge, Pennsylvania, December 2, 2010. REUTERS/Tim Shaffer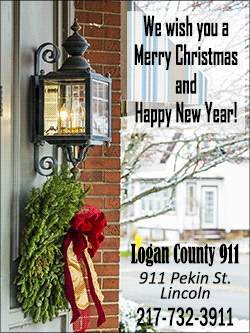 The new funds will charge about 13 basis points, or 0.13 percent of assets. That will be a fraction of the 35 basis points active ETFs typically charge, said Matt Hougan, principal of conference organizer Inside ETFs.

"Vanguard's entry is going to accelerate the fee wars," he said.

Vanguard said the new funds will be advised by its Quantitative Equity Group, which currently oversees nearly $35 billion, including active ETFs in Canada and the United Kingdom.

Vanguard executives were not immediately available to comment. In a Nov. 15 interview Vanguard executives pointed to their non-U.S. active ETFs as the sort of new products they may offer to draw in more foreign investors.

"There's a huge opportunity for us to offer low-cost active products outside of the U.S." said Greg Davis, Vanguard's chief investment officer.

(Reporting by Ross Kerber in Boston; Editing by Dan Grebler and Lisa Shumaker)
[© 2017 Thomson Reuters. All rights reserved.]
Copyright 2017 Reuters. All rights reserved. This material may not be published, broadcast, rewritten or redistributed.