CEO quits as LSE tries to draw line under management row
Send a link to a friend Share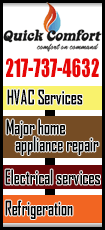 [November 29, 2017] By Huw Jones

LONDON (Reuters) - London Stock Exchange CEO Xavier Rolet is stepping down immediately and its chairman will not seek re-election, as the exchange tries to draw a line under a row with a top shareholder over management succession.

Rolet had previously said he would leave at the end of 2018, but activist hedge fund TCI accused Chairman Donald Brydon of pushing him out and called a shareholder meeting to try to reverse the decision and oust Brydon.

The LSE board has asked TCI to say by 1300 GMT on Wednesday if it will withdraw its shareholder meeting request to "avoid further disruption and potential damage to the company".

The row - coming at a tricky time for the LSE as it risks losing a chunk of its derivatives clearing business to erstwhile merger partner Deutsche Boerse <DB1Gn.DE> due to Brexit - had dragged in the Bank of England.

Rolet's departure after 8-1/2 years in charge could trigger fresh speculation that a rival exchange such as ICE <ICE.N> could bid for the LSE, though analysts say any mega-bourse deal would face intense scrutiny by competition authorities.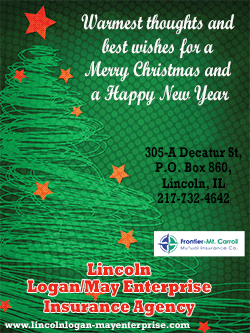 In a statement issued by the LSE on Wednesday, Rolet said there had been a "great deal of unwelcome publicity" surrounding his departure "which has not been helpful to the company."

"At the request of the board, I have agreed to step down as CEO with immediate effect. I will not be returning to the office of CEO or director under any circumstances," he added.

The LSE said Brydon had also indicated he would not stand for re-election at the company's annual general meeting in 2019, and that Chief Financial Officer David Warren would replace Rolet on an interim basis.

The Financial Conduct Authority agreed to Brydon staying on until 2019 to ensure an orderly succession, the LSE said.

TCI had no immediate comment on the announcement.

The LSE said Brydon and the board believed that in 2019, under a new chairman, "it would be in shareholders' interests to have a new team at the helm to steer the future progress of the company."

However, UBS analyst Michael Werner said Rolet's immediate departure created significant uncertainty over future strategy and posed a challenge in defending market share from Deutsche Boerse. UBS has a "neutral" rating on LSE shares.

Simon Brazier, a fund manager at Investec Asset Management, which is a small shareholder in LSE, said the exchange is now in "a worse position than before this saga started."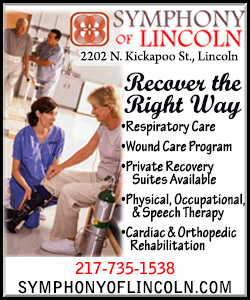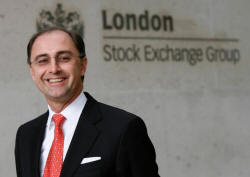 The Chief Executive of the London Stock Exchange, Xavier Rolet poses for photographers, in London February 13, 2009. REUTERS/Andrew Winning/File Photo
At 1208 GMT, the stock was down 1.5 percent at 3,743 pence, in a UK blue-chip index <.FTSE> 0.5 percent lower. LSE shares have risen around five-fold under Rolet's tenure.

'BROADLY DAMAGING'

Rolet is credited with turning the LSE into a diversified exchange group by acquiring a controlling stake in LCH, one of the world's biggest clearing houses, and expanding the bourse's activities in stock indexes.

But the Frenchman and former investment banker was unable to seal a merger with Deutsche Boerse, the exchange's third attempt at an Anglo-German tie up.

Relations between Rolet and Brydon had become strained, several people who have worked at the exchange said.

"It would be easier getting into the cockpit of a plane flying over a city than getting Rolet and Brydon into the same office," a person who has worked with both said.

Rolet would effectively sideline senior management, making it harder for a new CEO to build a team, the former colleague said.

One dispute between Rolet and the board centered on who would represent the LSE on an important City advisory group on Brexit. But supporters of Rolet say that turning around the exchange in such a major way inevitably ruffled feathers.

"Rolet has been an outstanding CEO and has created incredible value for shareholders and positioned the business in a remarkable way," said Alasdair Haynes, CEO of rival Aquis Exchange.
TCI had called on the Bank of England (BoE) and the Financial Conduct Authority to replace Brydon.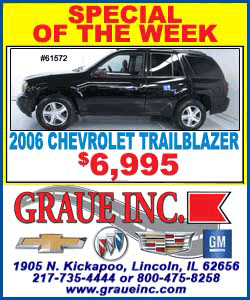 But in a strong rebuff to TCI founder Christopher Hohn, BoE Governor Mark Carney said on Tuesday the LSE's succession plans should remain in place and that he was "mystified" by the spat, effectively sealing Rolet's fate.

The LSE board accused Hohn in a letter on Wednesday of pursuing a "highly personalized campaign".

The LSE said if TCI does not withdraw its call for a shareholder meeting, it will publish a circular no later than Nov. 30 confirming among other things the date of the general meeting at which the proposed resolution or resolutions will be put.

(Additional reporting by Simon Jessop, Ben Martin and Maiya Keidan; Editing by Mark Potter and David Evans)
[© 2017 Thomson Reuters. All rights reserved.]
Copyright 2017 Reuters. All rights reserved. This material may not be published, broadcast, rewritten or redistributed.