Finland no longer the 'sick man of Europe' but mid-term problems loom: finance minister
Send a link to a friend Share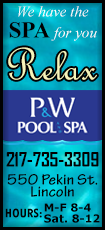 [November 29, 2017] By Jussi Rosendahl and Tuomas Forsell

HELSINKI (Reuters) - Finland is recovering at rapid pace from decade-long stagnation but the government must push more economic reforms because of the ageing population and growing public debt, Finance Minister Petteri Orpo said in an interview.

The Finnish economy -- dubbed by Orpo's predecessor Alexander Stubb as the sick man of Europe -- expanded 3.6 percent in the third quarter from a year ago, preliminary data showed.

The government projects 2.9 percent for this year as a whole, a number Orpo said may well be lifted in December.

"This is not just a peak, it is broad-based growth that seems to hold up in the coming years, and that is a big thing," Orpo, sitting in his office in the government palace, told Reuters.

"But to cope with the upcoming challenges, we need to make more structural reforms to boost employment and secure continuing growth."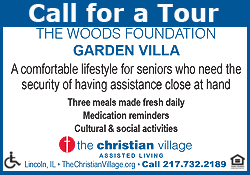 Finland's output is still below levels prior to the financial crisis, having taken a string of internal and external hits, including a decline in the once dominant Nokia's <NOKIA.HE> phone business, labor market rigidity, and recession in neighboring Russia.

A fast-ageing population will also increase public spending and government debt after 2020, a problem which the three-party center-right government has sought to tackle with spending cuts and complicated reforms in labor markets and health care.

Orpo said a 2016 labor reform pact, which cut workers'benefits for the first time in a century, helped to boostgrowth but wasn't enough.
FinlandŐs Finance Minister Petteri Orpo listens to the media in Helsinki, Finland, November 29, 2017. REUTERS/Tuomas Forsell
"The employment rate has increased to around 70 percent now. We need 75 percent for the 2020's."

He said there remained welfare traps to cut, while wage negotiations should be held more often at companies rather than unions.

POLITICS

Orpo said he believed the government -- led by Prime Minister Juha Sipila -- was more united now following the co-ruling Finns party's split-up in June.

A leadership change at the nationalist party led to its dismissal from the coalition, while a group of its lawmakers formed a new, more moderate "Blue Reform" party that kept a ruling position.

Health care reform, a key plan to cut future annual costs by3 billion euros, will be completed after years of talks that almost brought down the government in 2015, Orpo said. "We are very close already, no-one in the government wants to fail in this."

(Reporting by Jussi Rosendahl and Tuomas Forsell Editing by Jeremy Gaunt)
[© 2017 Thomson Reuters. All rights reserved.]
Copyright 2017 Reuters. All rights reserved. This material may not be published, broadcast, rewritten or redistributed.