ILLINOIS BORROWS $750M AT NEAR-JUNK CREDIT RATING
Illinois Policy Institute/ Austin Berg
The state is borrowing millions to finance capital construction projects and information technology improvements. But Illinoisans continue to pay for the worst credit rating of any state in the nation.
The state of Illinois borrowed $750 million Nov. 29, issuing general obligation bonds to finance capital construction projects as well as information technology improvements.

But debt doesn't come cheap in a profligate state. The three top ratings agencies reaffirmed Illinois' grim finances, despite the state's recent record-breaking income tax hike.

Moody's Investors Service and S&P Global each rated the bonds at just one notch above junk. Fitch Ratings put them at two notches above junk. Illinois is home to the worst credit rating of all 50 states.

Due to the state's poor finances, Illinois taxpayers continue to be penalized by the "widest spread for a state [general obligation] bond by far," according to Municipal Market Data's Chief Market Analyst Randy Smolik, as quoted in Reuters. The "spread" refers to the higher yield of Illinois bonds versus that of top-rated bonds.

[to top of second column]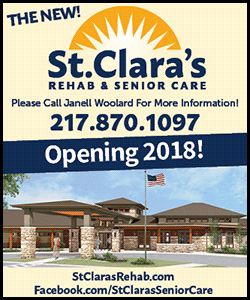 As Illinois is home to the nation's worst pension crisis, this penalty will persist until state lawmakers enact substantial reforms.

"Without changes to the promised retirement debt, the state will be swallowed up," said John Mousseau in advance of the bond sale, according to The Fiscal Times. Mousseau is the fixed income director at Cumberland Advisors.

"It's an actuarial certainty."