Lawsuit questions conduct of Madoff victims' lawyer
Send a link to a friend Share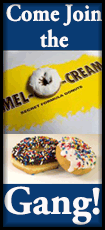 [November 30, 2017] By Jonathan Stempel

NEW YORK (Reuters) - A new lawsuit accuses a lawyer representing hundreds of victims defrauded by Bernard Madoff of cheating her own clients through overbilling, discouraging settlements and having conflicts of interest.

The proposed class-action complaint was filed on Wednesday against Becker & Poliakoff LLP and Chaitman LLP over the alleged conduct of Helen Chaitman, who has been perhaps the most visible lawyer representing victims of Madoff since his December 2008 arrest. Madoff, 79, is serving a 150-year prison term.

"We have no comment," Chaitman said in an email. Becker & Poliakoff, her former employer, did not immediately respond to requests for comment.

The complaint was filed in the U.S. District Court in Manhattan by trustees of the Florence Shulman Pourover Trust, a defendant in a 2010 lawsuit by Irving Picard, a court-appointed trustee liquidating Bernard L. Madoff Investment Securities LLC.
Picard has recovered roughly $12.8 billion for former Madoff customers by suing people and companies he believes enabled or benefited from the fraud, including "net winners" that withdrew more money from Madoff's firm than they put in.

He considers the Shulman trust a net winner, and sued it to recover $1.62 million of "fictitious profits." Dylan Ruga, the Shulman trustees' lawyer, said the trust lost a seven-figure sum with Madoff.

In Wednesday's complaint, the Shulman trustees said Chaitman's "self-promotion as a savior for other Madoff victims paid off" with a large base of clients.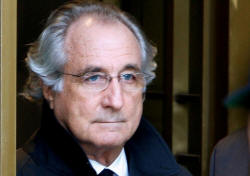 Accused swindler Bernard Madoff exits the Manhattan federal court house in New York, U.S. on January 14, 2009. REUTERS/Brendan McDermid/File Photo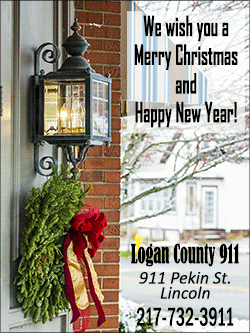 But they said this left her with an "irreconcilable" conflict by representing three groups of plaintiffs with competing interests: net winners, "net losers" who lost money, and "early investors" whose alleged profits predated the fraud.

The Shulman trustees also said Chaitman misled net winners by saying Picard would never settle for less than all he sought, enabling her to bill for "unnecessary" and "often unproductive" work, and did not specify on invoices what work she did.

Both law firms "billed and were paid for needless and quixotic legal work, ostensibly for the benefit of FSPT and members of the proposed class, but which in reality only benefited defendants in the form of increased fees," the complaint said.

"Net winners and net losers are inherently in conflict with each other because the only money available to pay net losers comes from net winners," Ruga said in an interview. "Lawyers who have conflicts like Ms. Chaitman must disgorge their fees."

The lawsuit seeks unspecified damages for clients of both law firms.

The case is Shulman et al v. Becker & Poliakoff LLP et al, U.S. District Court, Southern District of New York, No. 17-09330.

(Reporting by Jonathan Stempel in New York; Editing by Phil Berlowitz and Lisa Shumaker)
[© 2017 Thomson Reuters. All rights reserved.]
Copyright 2017 Reuters. All rights reserved. This material may not be published, broadcast, rewritten or redistributed.