Brexit is 'much ado about nothing': Unicredit CEO
Send a link to a friend Share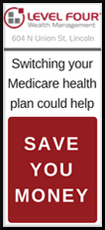 [November 30, 2017] By Lawrence White and Huw Jones

LONDON (Reuters) - Britain's exit from the European Union will not have a major impact on European Banks or London's status as a major financial center, the chief executive of Italian bank Unicredit <CRDI.MI> said on Thursday.

"Brexit is much ado about nothing,' Jean Pierre Mustier told a Financial Times conference.

Mustier said regulators and authorities are likely to find practical solutions to the problems posed by Britain's exit from the bloc, meaning there would be no 'big revolution' in the continent's banking landscape.

"Let's just be calm," Mustier said.

Britain's pending exit from the European Union and consequent possible loss of access to the bloc's markets has prompted a debate among lawmakers and bankers as to whether banks will move business from Britain to the continent.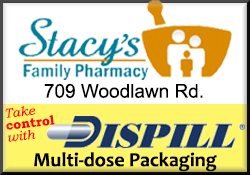 Around 10,000 jobs are likely to move from Britain to Europe in the first wave if a deal maintaining access to Europe's markets is not found, the Bank of England has said.

An official for the European Central Bank cautioned that Brexit could damage Britain's reputation as a stable, sound center for global financial markets.

Pentti Hakkarainen, a member of the European Central Bank's supervisory board on banking supervision, said the ECB was in close contact with UK regulators about licensing new euro zone hubs for banks in London looking for an EU base after Brexit.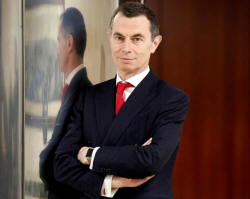 Unicredit bank CEO Jean Pierre Mustier poses during the shareholders meeting in Rome, Italy, January 12, 2017. REUTERS/Remo Casilli/File Photo
With only 2 percent of loans to euro zone households coming from Britain, the impact of Brexit looked "absorbable", he told the conference.
However, he said that Britain's long-standing reputation for having a predictable legal framework could be viewed by international firms to be deteriorating since Brexit.

"This is perhaps a long term issue and with consequences for the future," Hakkarainen said.

Clare Woodman, global chief operating officer for institutional securities at Morgan Stanley <MS.N>, also sounded a note of caution about the impact of Brexit on European banking, saying that clients were concerned.

Having hundreds of banks "repapering" or moving accounts from London to new EU hubs at the same time was a worry for them, she added.

(Editing by Adrian Croft)
[© 2017 Thomson Reuters. All rights reserved.]
Copyright 2017 Reuters. All rights reserved. This material may not be published, broadcast, rewritten or redistributed.