Soros persuades U.S. judge to allow $10 billion Guinea mine case arbitration
Send a link to a friend Share
[November 30, 2017] By Jonathan Stempel

NEW YORK (Reuters) - A U.S. judge on Wednesday put on hold a $10 billion lawsuit against George Soros in which companies controlled by fellow billionaire Beny Steinmetz claimed his campaign of defamation cost them a lucrative iron ore deposit in Guinea.

While rejecting Soros' request to dismiss the lawsuit, U.S. District Judge John Keenan in Manhattan said the hold should continue pending an arbitration between Steinmetz's BSG Resources and the West African country of Guinea, which he said would likely resolve many underlying issues.

"We are pleased with the decision," said Joseph Baio, a lawyer for Soros.

"We are pleased that the court did not dismiss the claims," said Louis Solomon, a New York-based lawyer for BSG. "We think the arbitration will strengthen our case here, and look forward to continuing the lawsuit."

Soros, 87, is worth $8 billion and Steinmetz, 61, is worth $1.15 billion, Forbes magazine said on Wednesday.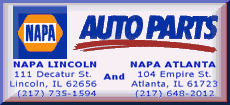 BSG accused Soros and groups he helps fund of propagating "untrue" corruption allegations and paying Guinean officials to strip it of mining rights, causing it to lose its rights to the Simandou deposit in April 2014.

It said the Hungarian-born Soros had been driven by a grudge dating to 1998, when he "falsely concluded" that Steinmetz cost him a big business loss in Russia, as well as hostility toward Israel. Steinmetz is Israeli.

In Wednesday's decision, Keenan said Soros established that the "same key issues" in the April 2017 lawsuit underlay BSG's arbitration before the International Centre for Settlement of Investment Disputes in Paris, which began in August 2014.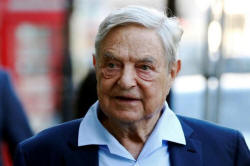 Business magnate George Soros arrives to speak at the Open Russia Club in London, Britain June 20, 2016. REUTERS/Luke MacGregor/File Photo
Keenan said BSG would not suffer "undue hardship" by waiting for the arbitration to take its course, and that a resolution "will likely provide significant insight into, if not actually resolve" claims in the lawsuit, including fraud and defamation.

Steinmetz's ability to travel has been restricted since last December, when he was put under house arrest for two weeks in connection with a probe into alleged bribery of senior public officials in Guinea.

BSG and Steinmetz have denied wrongdoing, and Steinmetz was released without charge. On Nov. 15, a court in Israel said Steinmetz could leave that country, but not travel to Africa and all but six countries in Europe.

The New York case is BSG Resources (Guinea) Ltd et al v Soros et al, U.S. District Court, Southern District of New York, No. 17-02726.

(Reporting by Jonathan Stempel in New York; Editing by Tom Brown)
[© 2017 Thomson Reuters. All rights reserved.]
Copyright 2017 Reuters. All rights reserved. This material may not be published, broadcast, rewritten or redistributed.