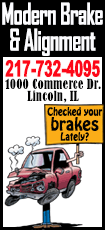 Asked about the impact of a cloud of radioactive pollution coming from Russia in October, ASN chief Pierre-Franck Chevet told the French senate levels of radioactive ruthenium 106 in the air had posed no safety threat to French citizens, but that controls on imported food products had been strengthened.

"The latest information I have is that it seems traces of cesium have been found on mushrooms that would have come from Russia," Chevet told a Senate hearing on nuclear security.

Russia said last week it had measured pollution of a radioactive isotope at nearly 1,000 times normal levels in the Ural mountains after French nuclear safety institute IRSN warned about cloud of radioactive pollution over Europe.
(Reporting by Geert De Clercq; editing by Luke Baker)
[© 2017 Thomson Reuters. All rights reserved.]
Copyright 2017 Reuters. All rights reserved. This material may not be published, broadcast, rewritten or redistributed.