INADO head says IOC decision on Russia critical to anti-doping fight
Send a link to a friend Share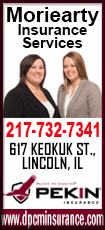 [November 30, 2017] By Brian Homewood

EINDHOVEN, Netherlands (Reuters) - The head of the umbrella group of national anti-doping agencies told Reuters that allowing Russia to compete at the 2018 Winter Games would be "a missed opportunity" which would raise doubts about sport's willingness to root out drug cheats.

The International Olympic Committee (IOC) is due to decide next week whether Russia can take part in Pyeongchang and iNADO chief executive Joseph de Pencier said that its decision would be critical to anti-doping efforts.

A World Anti-Doping Agency (WADA) report by Canadian law profession Richard McLaren published last year found evidence of widespread, systematic doping across Russian sport.

Russia has repeatedly denied state involvement in doping and on Wednesday the Kremlin said bans on the country's athletes were part of an anti-Russian campaign in the West.

"If they don't exclude the Russian Olympic Committee, then I think it's a huge mistake and a wasted opportunity," de Pencier said on the sidelines of a sports conference

"It's obviously a critical decision for the IOC. If the IOC get this wrong, they set back the work of all of us.

"They create doubts about clean sport and the willingness of the anti-doping community to make sure the job is done, and the commitment of sport as a whole to clean competition and clean athletes.

"If that happens, my members are going to be dealing with their governments, their press and their public asking how they can believe in clean sport."

De Pencier said he could accept an arrangement where Russian athletes competed as neutrals as "something we can live with" but personally preferred a blanket ban, even if it meant innocent athletes suffered the consequences.

PUNISHING TOO MANY

Dmitry Svishchev, who is head of the Russian curling federation and serves on the Russian parliament's sport and physical culture committee, urged the IOC "not to go for provocation".

[to top of second column]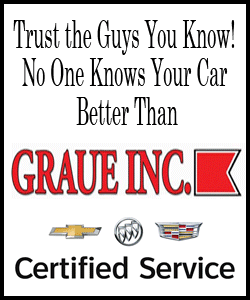 "We admit that there are some athletes, like anywhere in the world, who have taken banned substances. They need to be punished for this," he told Reuters.
"But in no case should the whole national team, all the athletes who are preparing for the Olympic Games, all the spectators and fans of the Russian team be punished for the actions of some individuals."

With Russia hosting next year's soccer World Cup, de Pencier urged FIFA to "get to the bottom" of its own investigation into an allegation in the McLaren report that soccer was among the sports involved in doping.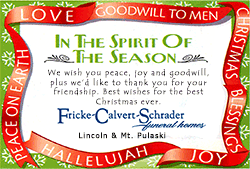 "FIFA absolutely has to investigate this as an urgent matter and they have got to do it in good faith and with a will. Otherwise, they run the risk of having a big cloud over their event," he said

"They have every incentive to get to the bottom of this and do it as quickly as possible."

Russia's Deputy Prime Minister Vitaly Mutko this month described reports of doping among Russian soccer players as "stupidity".

FIFA, which could not be reached for comment, has said that no Russians failed doping tests at either the last World Cup or Euro 2016.

De Pencier added that FIFA should not be afraid of expelling Russia from its own tournament.

"Any multi-national sporting competition can carry on without a particular country being there, why couldn't the World Cup in Russia? I acknowledge as a practical matter it's hard to imagine that scenario and also the consequences that might cause, but why not?" he said.

(Additonal reporting by Gabrielle Tetrault-Farber in Moscow; Editing by John O'Brien)
[© 2017 Thomson Reuters. All rights reserved.]
Copyright 2017 Reuters. All rights reserved. This material may not be published, broadcast, rewritten or redistributed.