Pressure increases on Bears QB Trubisky
Send a link to a friend Share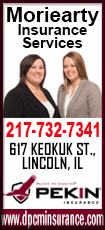 [November 30, 2017] The Sports Xchange

LAKE FOREST, Ill. - It is strange, but true.

Chicago Bears quarterback Mitchell Trubisky faces more pressure to produce Sunday against the San Francisco 49ers at Soldier Field than in last week's 31-3 loss to the playoff-bound Philadelphia Eagles.

After showing minor improvements over his first six starts, Trubisky took a decided step backward last week against the Eagles with two interceptions for the first time and general wildness.

So expectations are that he will naturally bounce back -- they just don't want him bouncing.

"There were a couple things, he got caught bouncing a little bit," offensive coordinator Dowell Loggains said. "You know, it was a tendency he had in college and we talked to him a lot about keeping his shoulders and head still and he did get hoppy a little bit.

"And there were some throws that were errant because of that and something we're going to keep working and grinding on that way."

The pressure is greater on Trubisky to recover from a 17-for-33, 147-yard game largely because it's a legitimate expectation for a quarterback with six games of experience to beat a 1-10 team.

"I had bad footwork in the (Eagles) game and that usually leads to bad accuracy," Trubisky said. "Then timing; a lot of throws in the game are throws that I make and throw on time, and because of bad footwork and bad timing it caused a couple throws to be off.

"So it's just me and the receivers getting back on the same page, really grooving our timing, me getting my footwork down and just doing exactly what I'm coached to do. That'll make for better results this Sunday."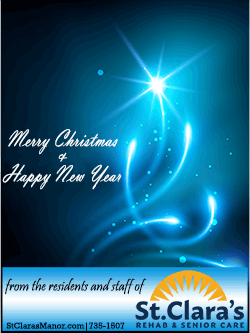 Coaches immediately rushed to Trubisky's defense. Head coach John Fox said the Bears' passing attack is badly in need of improved timing, but blamed it on receivers, the line and their quarterback.

"There's a lot of moving parts that go into that," Fox said. "Whether it's protection, whether it's depth of routes, the cleanness of the route, there's just a lot that goes into it."

The pressure is amped up further for Trubisky this week because the Bears face 49ers quarterback Jimmy Garoppolo, who has 96 career pass attempts and is making his first start for the 49ers after a month with that team.

The 49ers also have a link with Trubisky, since it was 49ers general manager John Lynch who coaxed two third-round draft picks, a fourth-rounder and the Bears' first-rounder for the second overall pick. It was considered a major fleecing by some. Trubisky only knows it's ancient history.

"I'm exactly where I'm supposed to be so I'm happy to be here in Chicago, so this is where I was supposed to be," Trubisky said.

It's been difficult to gauge the progress of Trubisky, considering he played most of seven games without legitimate starting NFL wide receivers, as well as other reasons.

For one, he's faced a difficult stretch of opponents. The Bears have played the NFL's most difficult schedule to date. Bears opponents own a .636 winning percentage (77-44). It's not even close -- Washington is next highest at .587.

[to top of second column]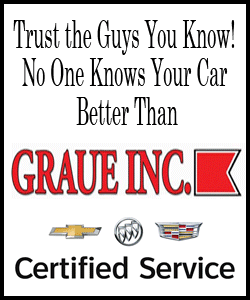 The schedule overall was tough, and it was no less difficult on a week-by-week basis. Through 11 weeks, the Bears haven't gone into a game against a losing team -- all were .500 or better at the time they faced Chicago. It's the first time since 1925 this has happened, according to league records.

It promises to get easier the final five games with the 49ers, Bengals and Browns coming up, as well as a second look at Detroit and Minnesota for Trubisky.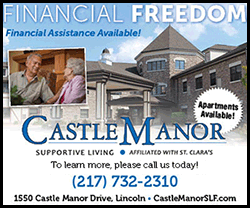 Trubisky had a good game in a loss against Detroit, a few moments against Green Bay and New Orleans in losses, and made a few plays in games won by the defense and running game against Baltimore and Carolina.

The next step is playing a lead role in a win over a weaker opponent.

"You definitely don't get used to losing," Trubisky said. "I just hate it and need to find a way to win."

SERIES HISTORY: 63rd regular-season meeting. Bears lead series, 31-30-1. The Bears won last year 26-6 at Soldier Field, when they sacked Colin Kaepernick five times and held the controversial 49ers quarterback to 1-for-5 passing for 4 yards through three quarters. He was benched in the fourth quarter. There have been three playoff games between the teams, the 49ers winning all three: 23-0 in the NFC championship game after the 1984 season; 28-3 in the NFC Championship Game after the 1988 season; and 44-15 in the divisional round after the 1994 season.

NOTES: LB Lamarr Houston has been claimed off waivers from the Houston Texans and has signed to return to his old team. Houston signed with the Bears in 2014 and went through two ACL injuries, including one in a celebration in 2014 after he sacked New England's Jimmy Garoppolo in a 55-14 blowout loss. Houston had a team-high eight sacks in 2015 and was trying to come back from the second knee injury in training camp this year but was cut after the preseason finale, placed on injured reserve and then released. The Texans signed Houston Oct. 11. ... S Adrian Amos (hamstring) did not practice Wednesday and is day-to-day. Amos suffered an injury against the Eagles in last week's game. He'd likely be replaced by second-year defensive back Deon Bush if unable to play Sunday. ... DB DeAndre Houston-Carson (ankle) did not practice Wednesday. ... G Josh Sitton (concussion) is in the NFL protocol after suffering an injury early in Sunday's loss at Philadelphia. The Bears could go to Tom Compton, if he is healthy, or to Bradley Sowell, a tackle who replaced Sitton in the last game. ... CB Bryce Callahan (knee) practiced Wednesday on a limited basis and could return this week from an injury suffered Oct. 29 at New Orleans. However, if he is healthy there is no guarantee he would take back the nickel defensive back slot from Cre'Von LeBlanc. ... G Tom Compton (ankle) practiced Wednesday on a limited basis and is day-to-day. ... DE Roy Robertson-Harris (hamstring) practiced on a limited basis Wednesday. ... LB Danny Trevathan (calf) practiced for the first time since before the Oct. 29 game with New Orleans and could play this week. His status will be updated later in the week. ... WR Josh Bellamy (concussion) practiced in full Wednesday and has cleared the NFL protocol after missing last week's game with a concussion suffered the previous week. ... WR Tre McBride was waived on Tuesday.

-----------------------------------------------
[© 2017 Thomson Reuters. All rights reserved.]
Copyright 2017 Reuters. All rights reserved. This material may not be published, broadcast, rewritten or redistributed.