Gibson, Ducks hold off Blues
Send a link to a friend Share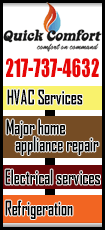 [November 30, 2017] ST. LOUIS -- The Anaheim Ducks are enduring a year of challenges, and John Gibson faced another one Wednesday night.

The Ducks goaltender was back in the nets two nights after he was pulled in the middle of the second period, having given up four goals on 22 shots in a blowout loss at Chicago.

Gibson was ready for the start against the St. Louis Blues, and he turned aside the first 36 shots he faced. He ultimately allowed two late goals but still led the Ducks to a 3-2 victory.

"It's going to happen to everybody throughout the year," Gibson, who finished with 37 saves, said about what occurred Monday night. "We just had to bounce back, and we did the job tonight."

Antoine Vermette scored twice, including one of the Ducks' two power-play goals, as the injury-ravaged team snapped a four-game losing streak (0-3-1).

"We've been challenged a lot throughout the year, and we know that what we have right now is going to be what we have and we've had it for a while," Gibson said. "You know it's got to come from us, and we have to hold ourselves accountable."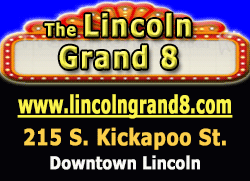 Anaheim coach Randy Carlyle expected his team to play better than it did in a 7-3 loss to the Blackhawks, and he was gratified that was what happened.

"When you get thumped like we did the other night, you look for a response from your group," Carlyle said. "We knew we could play a lot better brand of hockey. Tonight we gave ourselves a chance to win a hockey game.

"Nobody wants to get kicked around like we got kicked around in Chicago. We've had a couple of those. ... We have to stay mentally strong."

Vermette got the Ducks off to a quick start with a strange goal, deflecting the puck into the net after it hit off the crossbar 4:17 into the game. The play was reviewed, but the goal was allowed to stand.

The Ducks added two power-play goals early in the second period to increase the lead to 3-0, both goals coming while Patrik Berglund was in the penalty box.

Kevin Roy scored 33 seconds into the period on a penalty that carried over from the first period before Vermette scored his second goal of the game off a rebound 3:01 into the period. Vermette had scored only three times in the Ducks' first 24 games.

"We're facing a strange situation with our team obviously with a lot of adversity, but we take a lot of pride with our group," Vermette said. "We try to battle through it and bounce back after the game in Chicago. At the end of the day, you just want to win, and it doesn't matter how you contribute."

Gibson made that lead stand up, losing his bid for his first shutout of the year on a goal by Kyle Brodziak with 3:48 left in the third period. Brodziak then scored again with 17 seconds to play after St. Louis pulled goalie Jake Allen (27 saves) for an extra attacker.

[to top of second column]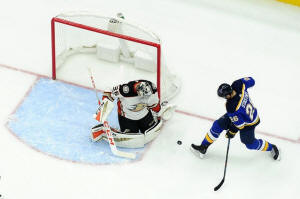 Ducks goalie John Gibson (36) defends the net against St. Louis Blues center Paul Stastny (26) during the first period at Scottrade Center. Mandatory Credit: Jeff Curry-USA TODAY Sports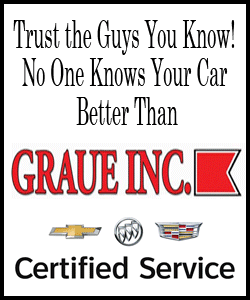 "Maybe we were looking at what they were missing," Blues coach Mike Yeo said. "We talked about it, we tried to address it. We knew after their last outing they were going to come out hard, but we didn't match their desperation."

The Ducks killed off all four of the Blues' power-play chances while scoring on two of their six opportunities with a man advantage.

"A game like tonight the penalty kill could have found a way to win a game for us," Brodziak said. "Instead we found a way to lose it."

In a span of two games, the Blues have allowed four power-play goals in six chances.

"If you're minus-2 in special teams, it's going to cost you," Yeo said. "We've got to stop the bleeding here with our penalty kill. Every game the goals are going in a different way. Tonight it was a couple of broken plays. It's just not bearing down in those situations."

Another key to the Ducks' win was holding Vladimir Tarasenko and Brayden Schenn without a shot on goal. Tarasenko's best scoring chance came on a two-on-one break in the first period when his shot hit the crossbar.

"That was a down night for them," Yeo said. "There was a real strong focus on them."

NOTES: The Blues activated C Patrik Berglund from injured reserve. He missed the first 24 games of the year because of a dislocated shoulder. To make room for Berglund on the roster, the Blues placed D Nate Prosser on waivers. He had been a healthy scratch in 23 of the team's first 24 games. ... Berglund took the spot of C Oskar Sundqvist in the lineup. ... The injury-ravaged Ducks were without another player, D Brandon Montour, who sustained a hyperextended elbow in the Monday loss at Chicago. ... Recent Hall of Fame inductee Paul Kariya, who played for the Blues and Ducks, was honored in a pregame ceremony.
[© 2017 Thomson Reuters. All rights reserved.]
Copyright 2017 Reuters. All rights reserved. This material may not be published, broadcast, rewritten or redistributed.