September was Dry and Warm in Illinois
Send a link to a friend Share
[October 11, 2017] The statewide average rainfall in September was 0.78 inches, 2.45 inches below normal and the 5th driest September on record, according to Illinois State Climatologist Jim Angel at the Illinois State Water Survey.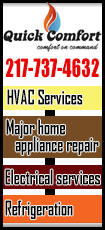 The driest September on record since 1895 was in 1979 with 0.46 inches of rain.

Nearly all of the state had below normal rainfall in September. Total monthly rainfall ranged from 4.16 inches in Rock Island to only 0.01 inches at the Springfield airport. The only wet areas were around the Quad Cities and a few spots along the Ohio River, which benefitted from the remnants of Hurricane Harvey.

The August–September period was the 4th driest for those two months in Illinois with a statewide average rainfall of 3.11 inches, which is 3.70 inches below normal.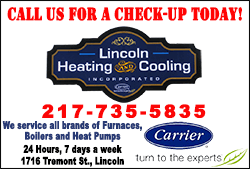 With dry conditions in the past two months, the U.S. Drought Monitor classified nearly 80 percent of Illinois as "abnormally dry" and 13 percent as in "moderate drought."

The statewide average temperature for Illinois was 68.7 degrees, 2.5 degrees above normal and the 28th warmest September on record. Although the month started out on the cool side, a late-season heat wave struck in the second half of September with a number of sites routinely reporting highs in the mid- to upper 90s.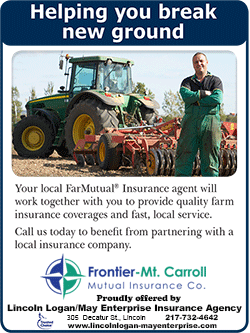 Some of the warmest readings in the state were in Effingham and Neoga, which both reported a high of 98 degrees on September 23. On that date, the Chicago O'Hare Airport reported a temperature of 95 degrees.

Statewide, many weather stations tied or broke daily high temperature records with the September heat wave. In all, 202 records were broken and another 71 were tied in Illinois, based on the potential number of stations with long-term records.

The National Weather Service forecasted an increased chance of a warmer than normal October for all of Illinois and the eastern half of the U.S., as well as the Southwest. In terms of precipitation, northern Illinois is near the region with an increased chance of wetter weather that extends across the upper Midwest and the High Plains. Meanwhile, southern Illinois is in an area with an increased chance of drier weather that is roughly aligned with the Ohio River Valley.
[Lisa Sheppard]
The Illinois State Water Survey at the University of Illinois at Urbana-Champaign, a division of the Prairie Research Institute, is the primary agency in Illinois concerned with water and atmospheric resources.