Logan County States Attorney recognizes October as Domestic Violence Awareness Month

Send a link to a friend Share
LINCOLN
October is Domestic Violence Awareness Month. In a month where we are occupied with harvest, the changing of colors, and all of the fall traditions of Logan County, it is important to take time to remind ourselves of a common but often overlooked crime that occurs in Logan County – domestic violence. In 2016, this office filed 127 cases of domestic violence. Thus far in 2017, this office has filed 106 cases of domestic violence. These numbers do not include the number of police responses to domestic violence where victims are uncooperative or where there is mutual combat.

Domestic violence is a crime that takes many forms. When domestic violence is mentioned, our thoughts turn to acts of physical violence – the most serious manifestation of domestic violence.
It is important to raise awareness for the signs that can precede the physical violence. If you or a loved one is in a relationship where a person's actions are being controlled by the other, where communications with family and friends are limited, where verbal abuse and/or threats occur, where finances are used to control the other person, then help is needed. If it is an emergency, 911 should be called. If it is not an emergency, then help can come from other sources.
The Illinois Coalition Against Domestic Violence provides a Domestic Violence Help Line at 877-863-6338.
Locally, our community benefits from a Sojourn Outreach Advocate, Carrie Gaves, whose office is on the first floor of the Logan County Courthouse. Sojourn Outreach provides assistance with filing a Petition for Order of Protection, counseling, and other resources to assist victims of domestic violence. The contact number for Sojourn Outreach is 732-8988.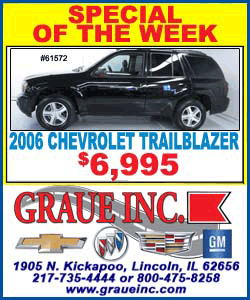 It is important to raise awareness of domestic violence. It is a crime that knows no economic, social, racial, or generational boundaries. It impacts victims physically, emotionally, and financially.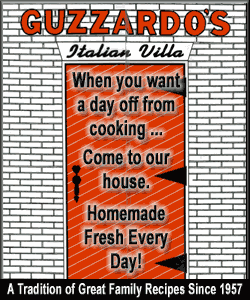 So as our thoughts turn to autumn, may we as a community be mindful of the devastation of domestic violence and pray for the victims and families and – where possible – reach out for help.

Logan County State's Attorney Jonathan Wright recently paid visits to the three colleges in Lincoln, raising awareness for Domestic Violence Month in October, and delivering posters designed to lead abused women to the help they may need.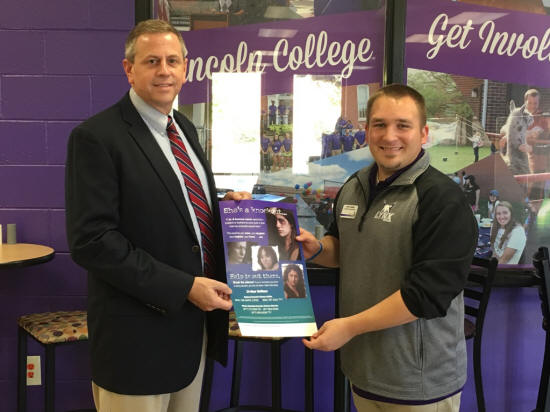 Accepting the poster from Lincoln College was Zach Landers, Coordinator of Student Services.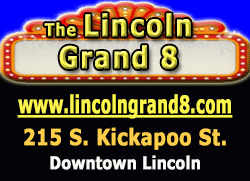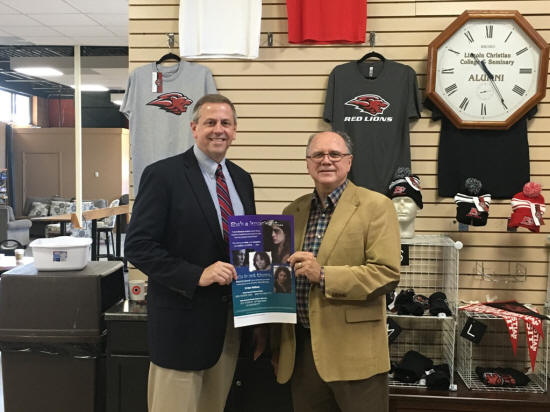 The poster delivered to Lincoln Christian University was accepted by University President, Dr. Don Green.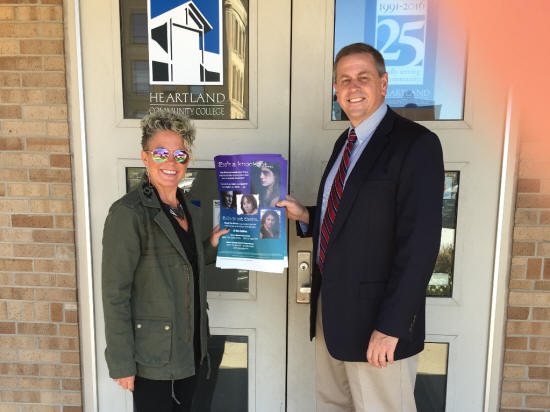 At Heartland Community College in Lincoln, Associate Director Kristi Powell accepted the poster from Wright.
[Jonathan C. Wright
Logan County State's Attorney]