The new Trustees are Brenda J. Chapman-Lima, of Mill Valley, Calif.; James R. Glenn of Chicago; Rikeesha Phelon of Springfield; the Rev. Glenn Shelton of Lincoln; Phillip W. Styles, Jr., of Mableton, Georgia; and Dr. Amir John Wahab, M.D., of Lincoln. Three of the trustees – Chapman, Phelon and Styles – are graduates of Lincoln College.

"These six new Lincoln College Trustees continue a tradition of outstanding leadership for the College," said Dr. David Gerlach, President of Lincoln College. "Lincoln College is on a voyage of rediscovery, as we return to our traditional role of offering baccalaureate and master degree programs – just as the college did for more than a half century after its founding.

"It has been through the creative and dedicated leadership of our Trustees that Lincoln College has been able make major progress toward achieving that goal. Higher education faces many challenges in Illinois today, but I am absolutely certain that our board, both new and continuing members, will provide the leadership and insights we need to take on the challenges of the coming years," President Gerlach said.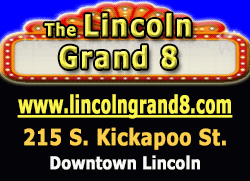 The new Trustees begin their service at the September 20, 2017, Board meeting. Lincoln College, which has campuses in Normal and Lincoln, recently held it 150th commencement exercise. The College was the first institution named in honor of then-President Abraham Lincoln and the only institution named after Lincoln while he was alive.

The Lincoln College Board of Trustees appoints the President and major administrative officers of the college. Board committees oversee finances, development, planning, academic affairs and student services, among other duties.

Here is a look at the backgrounds of the six new board members

Brenda J. Chapman-Lima (Class of '82)

Chapman-Lima is an Oscar-winning writer, animator and director. She grew up in Beason, Illinois and graduated from Lincoln College in 1982, before moving to California, where she earned a Bachelor of Fine Arts degree from the California Institute of Arts (CalArts).

Shortly after graduation, Chapman-Lima landed a job at Walt Disney Feature Animation Studios, where she worked on such well known projects as Roger Rabbit, The Little Mermaid, Beauty and the Beast and The Lion King. After nearly eight years at Disney, she left to help launch DreamWorks Animation Studios. While at DreamWorks, she became the first woman to direct an animated feature film for a major studio, when she directed the 1998 film, The Prince of Egypt.

She later joined Pixar Animation Studios, where she conceived and was the first director of the Academy Award-winning Disney-Pixar film Brave.

Chapman-Lima has been instrumental in developing Lincoln College as a future site for Camp Reel Stories, a week-long camp for girls aged 13-19 that seeks to develop the next generation of women in the film industry. Camp Real Stories has held workshops in California over the past several years and bringing the workshop to the Lincoln College campus would make it the first camp outside of California.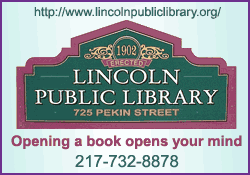 James R. Glenn

Glenn is a litigation and trial attorney in Chicago, where he concentrates his practice on employment and traditional labor litigation, compliance, training and counseling. His practice covers all aspects of the employment relationship, including discipline, termination, pay practices, internal investigations, union organizing and discrimination, non-competes, trade secrets, employment handbooks, organizational mergers, employment policies and practices, NLRB and collective bargaining matters, and OSHA and Department of Labor compliance.

He has served as a judge in the American Bar Association Appellate Advocacy Competition and the Chicago Bar Association moot court competition. He has served as a trial team coach for the John Marshall Law School and serves as a guest lecturer at the University of Illinois School of Labor and Employment Relations. Prior to entering private practice, Glenn served as a judicial clerk to the Associate Chief Judges of the National Labor Relations Board. Prior to becoming a lawyer, Glenn graduated from General Electric's Human Resources Leadership Develop Program and served as an HR Manager in both union and non-union plant environments and plant startups worldwide.

Glenn earned his law degree from the University of Illinois College of Law, where he was editor-in chief of the University of Illinois Journal of Law, Technology & Policy, published on social medial and employee Section 7 rights, and served as a member of the national trial team. He earned his master's degree from the University of Illinois School of Labor and Employee Relations, and his bachelor's degree from Illinois Wesleyan University, graduating magna cum laude and was a member of Phi Beta Kappa honor society.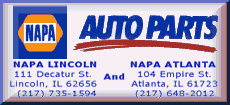 Rikeesha Phelon (Class of '97)

Phelon, of Springfield, is president and chief operating officer of Phelon Public Strategies, a communications firm specializing in earned media strategies to engage audiences and build public support. Phelon Public Strategies partners with coalitions and corporations to align communications goals with business objectives and nonprofit missions. She advises clients on the public relations impact of leadership decisions, strategic plans and policy initiatives. Her firm drives key message strategies through earned media, special events and marketing decisions.
Prior to founding her own firm, Phelon served as Press Secretary to the Illinois Senate President and Special Advisor to the Chief of Staff. She has also served as a consultant to the Democratic Governors Association, the Senior Communications Manager for the Illinois Office of Communications and Information in the Department of Central Management Services and was a Media Relations Manager for the Sargent Shriver National Center on Poverty Law.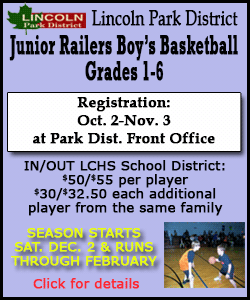 In 2016, Phelon received the Young Alumni Achievement Award from Lincoln College. She received her Associate of Arts degree from Lincoln College, before attending the University of Illinois at Springfield, where she earned her bachelor's degree in political studies and her master's degree in communications.
Rev. Glenn Shelton

Rev. Shelton has served as Pastor of Second Baptist Church in Lincoln since 1984.

He co-founded the Martin Luther King, Jr., Scholarship at Lincoln College; has been the chief of staff for the National Baptist Convention, USA, Inc., Congress of Christian Education; is the Forth Vice-President of the Baptist General State of Illinois; and has served on the Woodriver Baptist District Association since 1964 and is currently the scholarship chairman.

He attended Lincoln Land Community College and Sangamon State University (now the University of Illinois at Springfield). He received his theological training from United Theological College and Seminary and the Moody Bible Institute.

Rev. Shelton was an alderman for the City of Lincoln for six years and is a past member of the Lincoln Planning Committee. He also served on the Lincoln YMCA Board and Logan County Habitat for Humanity, where he was chairman of the Family Selection Committee. He currently is chairman of the Logan County E-911 Board of Advisors.

Rev. Shelton has had a varied career, having served in the United States Air Force from 1958-1962 and in the Air Force Reserves from 1962-1964. He has been a postal clerk, a welder and a unit director for the Boys and Girls Clubs in Springfield. He spent most of his career at the Illinois Department of Human Services, retiring as Assistant Deputy Director after 25 years of service.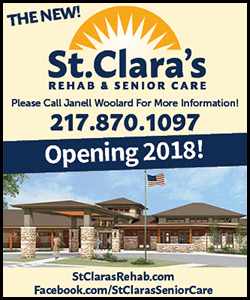 Phillip W. Styles, Jr. (Class of '87)

Styles co-leads Willis Towers Watson Diverse Solutions Network, a practice focused on delivering new organic growth to the firm through powerful strategic partnerships with diverse owned businesses. Styles manages client-focused teams through the transition process as a Willis Towers Watson client.

Style's client expertise ranges from public entities as well as Fortune 500 clients. He has deep expertise within the supplier diversity space and has been recognized nationally on numerous occasions for his efforts.

Styles previously served as the Director – Strategic Alliances for Aon Corporation, having played a key role in the creation of Aon Cornerstone, connecting carrier and broker relationships with minority-owned joint-ventures. Styles has also worked for Beajus, Inc., Kraft Foods and Pagenet Corporation.

Styles has received numerous honors for his leadership and involvement. He has been named a Champion of Diversity, by Diversity Plus Magazine; was the 2011 Honorary Chair of Chicago MED Week; was named Man of the year by the Chicago Defender in 2011; and served as Chairman of the Board of The Support Group from 2009-2011, a non-profit organization that helps develop young leaders and provides alternatives to gangs, guns and drugs. Recently he was one of 50 celebrities and influencers honored by The Made Man, a national multimarket corporate and community initiative designed to showcase philanthropy and honor the extraordinary achievements of notable African American male influencers from various walks of life.

In 2017, Styles received the Alumni Achievement Award from Lincoln College. A talented athlete, Styles came to Lincoln College to play basketball under Coach Allen Pickering. Upon graduation from Lincoln College, Styles earned his bachelor's degree in Human Development and Social Policy from Northwestern University.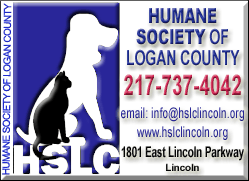 Amir John Wahab, M.D.

Dr. Wahab practices family medicine with Memorial Physician Services in Lincoln and is on the Board of Directors at Abraham Lincoln Memorial Hospital, where he has also been on the medical staff since 1997. He serves on a number of committees for the hospital, including chairman of the Executive Committee, vice-chairman of Clinical Operations, a member and former vice-chairman of the M&M Committee and a member of the Utilization Review Committee – Critical Access.

He has been a Medical Review Officer since 2007 and is certified in Advanced Cardiac Life Support (ACLS) as well as the Certified Master's Program in Intense Pulsed Light (IPL).

Dr. Wahab earned his undergraduate degree in biology from Rhodes College, Memphis, Tenn., and his Doctor of Medicine from Ross University School of Medicine, Dominica.

In medical school, he trained at a number of Illinois hospitals, mostly in the Chicago area, including Central Community Hospital, Norwegian American Hospital, Christ Hospital and West Suburban Hospital, training in psychiatry, radiology, internal medicine, pediatrics, obstetrics, orthopedic surgery, anesthesiology, pulmonary disorders and gastro-enterology. Dr. Wahab's residency was at Southern Illinois University in Springfield in family medicine. Upon completion of his residency, he came to Lincoln, where he has worked for the past 20 years.
[Mark Gordon
Public Relations and Media Manager
Lincoln College]