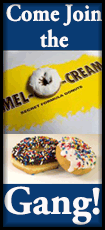 But there was no need for concern, except to be concerned that they were missing the annual Lights and Sirens Parade hosted by the Lincoln Rural Fire Protection District.

This year, the parade was quite large featuring multiple fire trucks from departments throughout the county, plus representatives from the Clinton Fire Department in DeWitt County, Williamsville in Sangamon County and Warrensburg in Macon County. There was also one antique automobile restored to look like a fire vehicle that a chief may have driven, and antique fire truck from Mount Pulaski, and a vintage police car in the mix, along with one gigantic tow vehicle owned by RBG Towing and Recovery.

The RBG tow truck is one of the vehicles often found pictured in Lincoln Daily News with connections to work done on the Railsplitter Covered Wagon, but the vehicleís primary use is for working with accidents on the highway involving semi tractor-trailer outfits. The crew at RBG often work closely with local fire departments and local law enforcement when accidents do occur.

On Sunday, the purpose of the event was to promote fire prevention and safety. The parade, began with an assembly of vehicles at the old Big R in Heritage Plaza on the west side of Lincoln. At 2 p.m. the parade began, traveling Woodlawn and Keokuk to Kickapoo Street, then taking Kickapoo to the downtown square.

Several folks gathered along the parade route, particularly on Kickapoo Street. Kids were anxious to receive candy thrown from the vehicles as they passed by and none were disappointed.

When the convoy arrived at the intersection of Broadway and Kickapoo, it took a few minutes for all the vehicles to get parked, backing into spaces on the courthouse side of the street from Broadway Street to McLean to Pekin Street, and also filling in on the storefront side of the street in many areas.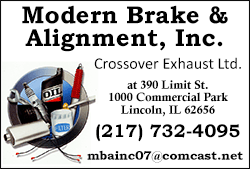 A large crowd of visitors showed up for the truck show. Kids enjoyed playing with the Lincoln Rural Fire Protection District burning house model. In the model, the kids were given the opportunity to spot fires and quickly douse them out with a fire hose. There were also opportunities for children to receive a firemanís hat and of course there was more candy to be found among the many representatives form the various fire departments.
For the various departments, the event opened the door to talk with kids about fire safety and to also speak with adults about smoke alarms, escape routes, and family meeting places outside the home in the case of a fire.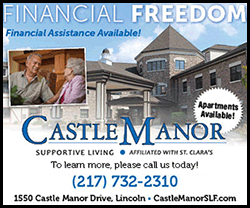 Though the fire departments in Logan County are different sizes, some large, some smaller, all the firefighters are dedicated to the work they do. Their first goal whether it is a home, business, or a fire on the highway, is to save lives, sometimes putting themselves at risk to do so. The departments know they can best do this by emphasizing fire prevention and safety.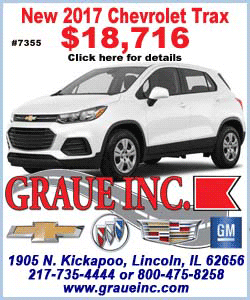 This time of year there are many perils. Farm fires are a threat, and so are fires that burn out of control from something as innocent as a wiener roast. Fire fighters want the public to be aware that one careless moment can be devastating. Always use caution with outdoor fires. Keep children at a safe distance, donít allow fires to grow too large, always have water on hand nearby to extinguish a fire should it spread to unwanted areas. Be careful not to build an outdoor fire too close to structures, and be aware of wind conditions including wind speed and direction.

In the home, keep lighters and matches out of the reach of children, do not leave burning candles unattended, and be sure that tobacco products are fully extinguished before emptying ashtrays in to waste baskets. With cooler weather coming on, use caution with space heaters, and in the holiday season, be diligent on checking water levels, and needle dryness on live cut Christmas trees.

And, make sure you have smoke/fire alarms strategically placed and working within your home. Change the batteries twice a year. The Illinois Fire Marshal recommends that you change batteries when you change your clocks in the spring and fall.

If you do not have a smoke alarm, and cannot afford one, contact your local fire department. There are often, but not always, programs available to the various departments that permit them to provide smoke alarms for homeowners.
[Nila Smith]