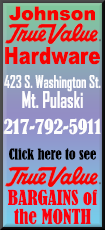 Starting Sunday October 15th, please come see our newly created Historic Wall Mural commemorating the village of Elkhart and it's long association with Route 66. The colorful hand painted mural measuring 36 ft. long by 8 ft. high depicts historic features of the village and The Mother Road highlighted by the Route 66 shield and classic vintage cars. It will be hung on the side wall of Horsefeathers in Latham Street facing Route 66.

For additional information call Horsefeathers at 217-947-2100.

The second event is our 3rd Saturday Art and Craft, October 21st - - you can get a jump on Christmas gifts with some of these new offerings; as space in some classes is limited, reservations are required by Tuesday Oct 17th, and the cost for each is $30 per session made payable to the Elkhart Historical Society PO Box 255 Elkhart, IL 62634. For more information see Facebook Elkhart Illinois Antiques, Arts and Café, or down load the reservation form from www.elkhart historicalsociety.org

Painting with Reneé,
10 a.m. leaf printing on fabric with acrylic paint. Please bring item(s) of light color, and washed if new.
Afternoon class at 1 p.m. - Halloween painting with cat and pumpkin in acrylic.
Ice Dyeing with Jamie
10 a.m. and 1 p.m. sessions
Please bring item(s) to dye (also available for purchase) a cooling cookie rack, and a plastic tub 23 x 16 x 6 (under bed box - - or similar size) wear old clothes; ( gloves and face mask will be provided.)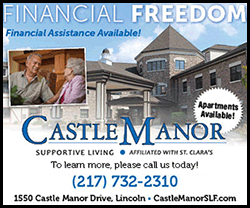 Essential Oils Class with Susan

Morning session: Learn about the top essential oils to have in your home. Pick 6 reasons to have an oil blend available (Examples: Sleep, Immunity, Beat a Cold, Seasonal Sniffles, Wake up, Pay Attention, Ouch, Stomach Stuff), and tailor your own personal formulas according to your needs.
Go home with 6 blends in convenient roller bottles.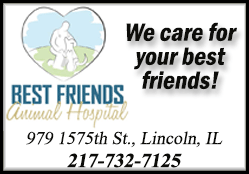 Afternoon session: Learn about which essential oils to use for a variety of skin applications. (Examples: Wrinkles, Exfoliation, Chapping/Chafing, Cracked lips, "Cottage Cheese" thighs). Go home with face oil, Sugar scrub, lip balm, and a personalized skin cream according to your needs.

Vintage Lace and Button Collage with Jean
Bring your own special items to incorporate in your design, and use the wonderful vintage materials provided to create your own unique creation. 10 a or 1p sessions.
A Crafters lunch is available at 12n for $10, see reservation form for details.
[J. Rob Wilson]