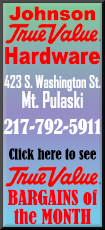 It is also not exclusive to women. Though more uncommon, there are approximately 2,500 cases per year of men with breast cancer. On the average every two minutes a woman is diagnosed with breast cancer and one woman dies of breast cancer every 13 minutes.

Once diagnosed, the battle to survive involves many details. Treatments or therapies, surgeries, and holistic medicine are options for women, but how they battle the disease can often depend on the support they have in family and friends. Doctors will tell you that in any serious illness, attitude is very important. The will to fight, the will to live can come from the positive attitude of those around the cancer victim. Showing love, being close by when times are the toughest, and never being negative about what the final outcome of the battle may be can help the one suffering this disease to stay focused on recovery and survival.

The odds are that every person reading this story can name at least one person they know who is in this battle against breast cancer. We at LDN ask you to show the community that you love and support not just your own friend or loved one, but every person who is battling breast cancer today.

For the month of October, LDN will paint its pages pink as a show of support for those who are battling breast cancer. We will also be asking our readers to submit pictures of themselves, wearing pink this month to help raise awareness. Any business or organization that wears pink on Fridayís (or any other day of the week) is invited to share their group photos. Any club, or school classroom, an individual or a close group of friends, you are all invited to share your photo, and tell us why breast cancer awareness is important to you. You donít need to name names, just say you have a loved one, have a friend, or a teacher, or a co-worker, whatever works for you, to send your message.
Email your photos to Karen Hargis at ads@lincolndailynews.com. Business partners, if you need someone to come and take your group photo, Karen, Roy Logan, or other LDN staff will be happy to do that also.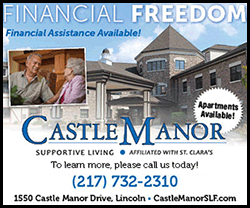 Facts about breast cancer in the United States

One in eight women in the United States will be diagnosed with breast cancer in her lifetime.

Breast cancer is the most commonly diagnosed cancer in women.

Breast cancer is the second leading cause of cancer death among women.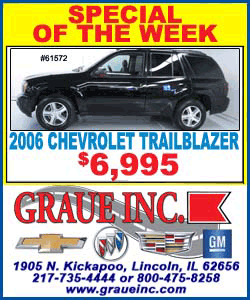 Each year it is estimated that over 252,710 women in the United States will be diagnosed with breast cancer and more than 40,500 will die from it.

Although breast cancer in men is rare, an estimated 2,470 men will be diagnosed with breast cancer and approximately 460 will die each year.

On average, every two minutes a woman is diagnosed with breast cancer and one woman will die of breast cancer every 13 minutes.

Over 3.3 million breast cancer survivors are alive in the United States today.

[Nila Smith]

National Breast Cancer Foundation, Inc.

American Cancer Society