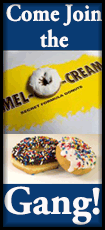 On Oct. 9, S&P Global Ratings affirmed the state of Illinois' credit rating at BBB-, or just one notch above junk level, as Illinois plans to offer $1.5 billion of a planned $6 billion bond issue to partially pay down its nearly $16 billion in unpaid bills. The rating agency warned that Illinoisans could end up worse off under the borrowing plan if it "is not paired with additional fiscal adjustments."

While the scheme is expected to result in some initial budgetary savings, the net result could be a negative for Illinoisans.

S&P also kept Illinois' credit outlook at "stable," meaning it does not expect to downgrade the state in the near future. However, the firm emphasized that could change if the state does nothing to fix its chronically unbalanced budgets, poor financial management and increasingly "distressed" pension funds.

Borrowing without reforms will result in failure
S&P says that on the one hand, borrowing $6 billion will save the state – and therefore, taxpayers – money on interest payments. The interest cost of the bond borrowing will be lower than the penalty interest the state pays on some of its unpaid bills. The rating agency estimates that could save taxpayers up to $368 million in lower interest costs each year.

On the other hand, S&P noted in its broader report on the state that if lawmakers borrow without enacting reforms, the state will only perpetuate its financial crisis: "If the bonding plan is not paired with additional fiscal adjustments, the state could be left with a higher tax-supported debt burden and – once again – an escalating backlog of unpaid bills."

Cutting down on unpaid bills will partially clear the government's "credit card," allowing lawmakers to overspend once again. And more unpaid bills mean more debt at penalty interest rates.

[to top of second column]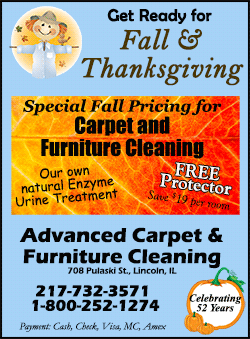 S&P says that's a problem, as Illinois is already spending more than it's taking in this year, even with a $5 billion income tax increase. The "balanced" 2018 budget lawmakers passed is already running a "$1.5 billion structural deficit," according to the agency. The Illinois Policy Institute has identified up to $1.3 billion of that shortfall in a recent analysis.

The rating agency concluded that Illinois' structurally unbalanced budget, its growing pension liabilities and poor financial management could cause the state's bonding plan to backfire on taxpayers if nothing is done to fix the state's fiscal crises: "[U]nless the state's fiscal structure is aligned, the bonding plan could leave the state with a substantially increased debt load and only a temporary decline in its bill backlog."

In other words, without reforms, Illinois' unpaid bills will eventually end up right back where they started, only now taxpayers will face an even larger debt burden.

More debt means more problems

Borrowing more money to pay off old bills, without doing anything to fix what led to those unpaid bills in the first place, is a recipe for more downgrades. S&P has sent its warning to the state, as has Moody's Investors Service. Moody's has gone further than S&P by affirming a negative outlook for Illinois –meaning a downgrade into junk is a real possibility.

Illinoisans shouldn't be fooled into thinking the General Assembly is solving any real problems by borrowing more and taxing more. Instead, Illinoisans need to demand real reforms that bring down state spending to levels Illinoisans can afford.