Capturing memories of high school sports
From students to coaches to refs, Lincoln Presidential Library records history of Illinois sports

Send a link to a friend Share
[October 11, 2017] SPRINGFIELD - The Abraham Lincoln Presidential Library's Oral History Program is proud to release a new collection of interviews telling the story of high school sports in Illinois through the words of students, coaches, referees, broadcasters and administrators.
The project, "Sports Stories: IHSA," features 54 interviews about activities sanctioned by the Illinois High School Association. Listeners will meet people like:
Dorothy Gaters, winner of more than 1,000 basketball games as a coach, explaining the values instilled by participating in sports


Bruce Firchau, a basketball coach for 40 years, describing a breakthrough game for a team with a long history of losing


Peg Kopec, who coached her volleyball teams to 12 state championships, reflecting on the growth of volleyball after the 1972 passage of Title IX legislation


Spalding "Lanny" Slevin sharing stories from a 40-year broadcast career, including an amazing moment between a never-give-up player and an opposing coach


Dan Klett, an athlete who went on to coach and serve as IHSA president, discussing concerns about student safety.
The Illinois High School Association was founded in 1900 and today administers nearly 30 sports, plus student activities such as chess, debate and journalism.

"High school sports play a huge role in the lives of individual students and entire communities.
The people involved in sports have fascinating, important stories to share, and our Oral History Program has captured them for generations to come," said Alan Lowe, executive director of the Abraham Lincoln Presidential Library and Museum.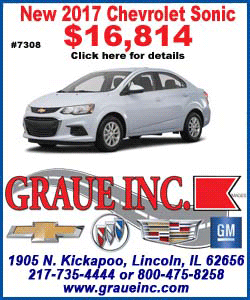 Dr. Mark DePue, head of the presidential library's Oral History Program, praised volunteer Philip Pogue for conducting the interviews. "Phil has done an amazing job organizing the project and finding the right people to interview. His hard work preserves voices and details that would otherwise be lost to time," DePue said.

"For more than a hundred years high school sports and activities have played an important part in American culture," said IHSA Assistant Executive Director and historian Scott Johnson. "The IHSA is grateful that the Abraham Lincoln Presidential Library has chosen to preserve the stories, and histories, of so many people who have dedicated their careers to interscholastic competition."

The Abraham Lincoln Presidential Library's Oral History Program can be found at www.oralhistory.illinois.gov. The IHSA interviews are listed under "Sports Stories."

The Abraham Lincoln Presidential Library and Museum, at 212 N. Sixth St. in Springfield, is dedicated to telling the story of America's 16th president through old-fashioned scholarship and modern technology. It also serves as the state historical library.

The library holds an unparalleled collection of Lincoln material, as well as some 12 million items pertaining to other aspects of Illinois history. Meanwhile, the museum uses traditional exhibits, eye-catching special effects and innovative story-telling techniques to educate visitors.

For more information, visit www. presidentlincoln.illinois.gov
[Christopher Wills]