Logan County Department of Public Health offers influenza vaccine
Send a link to a friend Share
[October 11, 2017] It's that time of year again for the influenza (also known as "flu") virus to become active and the season traditionally tends to continue through winter into spring.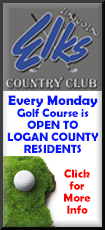 With influenza season in our midst, it is now time to be sure to get the protection you and your family will need. The Illinois Department of Public Health recommends everyone 6 months of age and older be vaccinated.

The Logan County Department of Public Health (LCDPH) now has the influenza vaccine available in both regular and high dose. The high dose is more commonly given to those 65 and older and is covered 100% by Medicare. LCDPH recommends talking with your doctor about which type is best for you.
LCDPH will not carry FluMist again this season since the Centers for Disease Control (CDC) Advisory Committee on Immunization Practices (ACIP) voted that live attenuated influenza vaccine (LAIV), also known as the "nasal spray" influenza vaccine, should not be used during the 2017-2018 influenza season.
LCDPH is located at 109 Third Street, Lincoln, IL. The walk-in clinic hours of operation are Monday through Thursday, 7:30 a.m. to 4:00 p.m and Fridays from 7:30 a.m. to 11:30 a.m.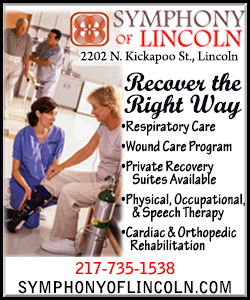 LCDPH accepts all major insurance. If you would like the service to be billed to your insurance, be sure to bring your insurance card, otherwise, cash pay will be required.

For nearly 50 years, LCDPH has served to prevent disease, promote healthy living and to protect the community. For more information, contact LCDPH at 217-735-2317 or log onto their website at WWW.LCDPH.ORG.
[Don Cavi, MS, LEHP
Public Health Administrator
Logan County Department of Public Health]