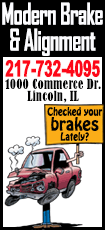 The event started in 2011 is coordinated by Memorial SportsCare at Abraham Lincoln Memorial Hospital for people of all ages and fitness levels to demonstrate that being healthy can be fun.

As people warmed up for the race, Todd Mourning, D.P.T. director of program development at ALMH, welcomed everyone.

Mourning thanked the many sponsors who helped make the race possible. Gold level sponsors were State Bank of Lincoln and Eaton, silver level sponsors were Prairie Engineers and Clinical Radiologists, and bronze level sponsors were First National Bank of Tremont and Memorial Home Care.

Angela Stoltzenburg, the Director of Community Health Collaborative at ALMH, thanked all who came out for the event. Stoltzenburg said the trail system in Lincoln and Atlanta is getting a grant from the Illinois Department of Transportation and they continue to work on funding to help expand the trail.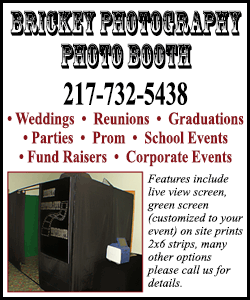 The trail will not only be for bikers, it will also be for walkers and joggers. Mourning said they eventually hope to have the trail go all the way to Union Street and also connect Madigan Park and Kickapoo Park.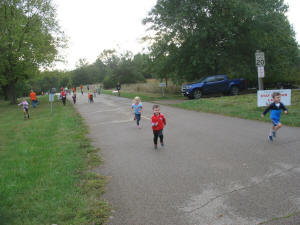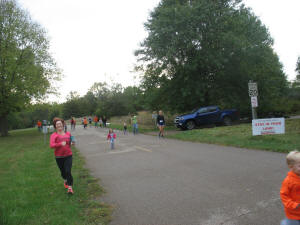 To start the racing, there was a 200-yard Kid's Dash for children 10 and under. Each participant was awarded a medal.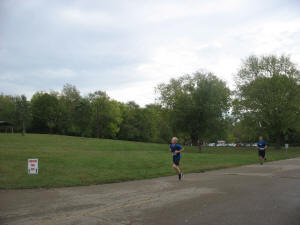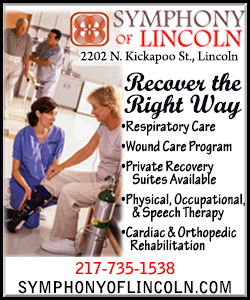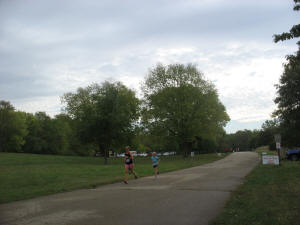 Participants in the 5K and 10K began the race at the starting line and ran through the park, and turned around when they got to the entrance, coming back around to cross the finish line.
The course was chip timed with each runner receiving a plastic chip to track runner's times. Once they crossed the mat on the finish line, their final time was recorded.
Friends and family on the sidelines cheered as runners and walkers came through the finish line.

Mourning announced participant's names and times as each one came in. Results were constantly updated, allowing participants to check a list showing their time.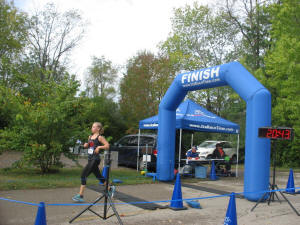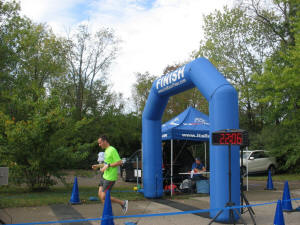 Overall top finishers for the 5K were Kristen Gurule and Chris Allen.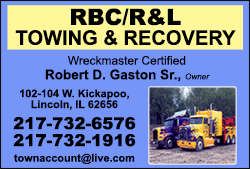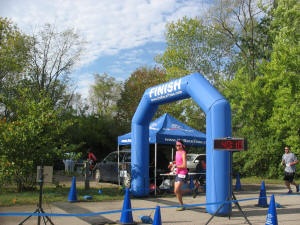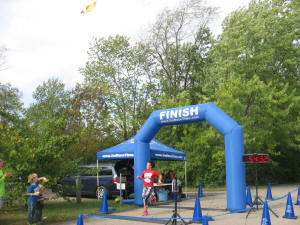 Top finishers for the 10K were Jackson Johnson and Laura Miller.

Awards were given to the first, second, and third place winners of the 5K and 10K, the first place winner pushing a stroller, and first place winners in each age group.

For other race results, go to: http://results. itsracetime.com/results.aspx?CId=17095 &RId=6099

[Angela Reiners]