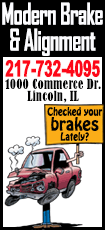 An estimated 2,000 people are expected to converge on the Orr Building for Memorial's Be Aware Womenís Fair, which will run from 9 a.m. to 2 p.m. A $4 admission covers all exhibits and health screenings; children 12 and younger receive free admission. A coupon for $1 off the admission price is available at BeAwareWomensFair.com.

ďMany women are often juggling careers, taking care of elderly parents and taking charge of their familiesí healthcare needs,Ē said Tiffany Lowers, system director of patient experience for Memorial Health System and chair of the Be Aware Womenís Fair organizing committee. ďMemorialís Be Aware Womenís Fair allows them to take some much needed time for themselves.Ē

More than 100 business and local organizations have been confirmed for the event. These exhibitors will cover topics such as fashion, education, finance, fitness, health, beauty and home decor.

A Kidsí Corner, sponsored by Memorial Child Care, will feature craft activities for different age levels of children.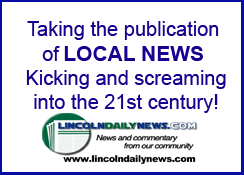 Girls Love Mail returns to the fair. At the Girls Love Mail booth, participants can write encouraging letters to newly diagnosed breast cancer patients. Volunteers will have tips and guidelines for people on how to compose their letters on the day of the fair.

More than 20 free health screenings at this yearís fair will include blood pressure, aneurysms, blood sugar, spine health, anxiety and depression, lung function, leg health consultations and migraines.

Other health initiatives include stroke risk assessments by Memorial Stroke Center and bone density evaluations by Memorial Orthopedic Services.
Proceeds from Memorialís Be Aware Womenís Fair support the Memorial Medical Center Foundationís breast cancer patient assistance fund, which provides financial assistance to breast cancer patients for items or services that can help meet basic needs, decrease stress or improve the healing process, such as compression gloves, wigs or premade meals.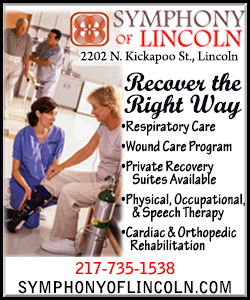 A raffle drawing will be held at noon. The raffle includes multiple prizes, and winners must be present to win. Another raffle for the fairís grand prizes will be held at 1 p.m.; winners do not need to be present to win the grand prizes.

The three women chosen as this yearís Super Survivors will reveal their makeovers at noon. The women are breast cancer survivors whose cancer journeys have been an inspiration to others. They were chosen in a random drawing of nominations in July. This yearís honorees are Jennie Creswell of Sherman and Ally Fairfield of Jacksonville and Kara Pecoraro of New Berlin.

The American Cancer Society will hold its annual Making Strides Against Breast Cancer walk that same day at the Illinois State Fairgrounds. All registered walkers will receive free admission to Memorialís Be Aware Womenís Fair.

Registration for the walk begins at 8 a.m. at the Commodities Pavilion, just west of the Grandstand. An opening program begins at 9 a.m. at the pavilion, with the walk to follow through the Department of Natural Resources area. The closing ceremony will be held about 10:45 a.m. on the stage at the Be Aware Womenís Fair.

For more information, visit BeAware WomensFair.com.
[Michael Leathers
Memorial Health Systems]