Economic Development costs discussed at Logan County Finance Committee

Send a link to a friend Share
LINCOLN
On Tuesday, October 10, the Logan County Board Finance Committee held its monthly meeting. One focus of discussion was the Economic Development Partnership.

Atlanta citizens Mary Hill and Georgia Green and Atlanta City Council member Tommy Young were guests at the meeting who wanted to address some concerns about the Economic Development Partnership.

Young said taxes keep getting higher and he feels the county should look hard at both the revenue and expense side to help bring taxes down.

Young feels non-essentials should be cut and referred to Tourism and Economic Development Partnership. He said growth is "not everything" it should be "when it's not paying its way."

Young said he is also tired of grants to big businesses like Walmart, who he said got $600,000 for a sewer line several years ago.

Mary Hill asked if people should be able to get information about the Logan County Economic Development Partnership through the Freedom of Information Act since it gets government funds. She wanted to know where the accountability is.

Board Chairman Chuck Ruben said they could call the Attorney General's office helpline for the answer to that question.

Hill had questions about whether Economic Development Partnership provides local jobs.

Board Chairman Chuck Ruben said Logan County Economic Development Partnership Director Bill Thomas had worked with the Workforce Alliance in the past and gotten some companies to do training with eight people. Ruben said all eight people got full time positions out of it.

Committee member Dave Blankenship said he liked that the Economic Development Partnership gives access to grants, but it would be nice to see how many grants the county has actually received. Blankenship said if the board has been donating to the partnership for ten years and has given them donations "between $300,000 and $500,000 total," the county would have been ahead hiring a grant writer instead of paying them plus the matching portion of the grant.
Green asked who monitors the grants and what accountability they have to the county.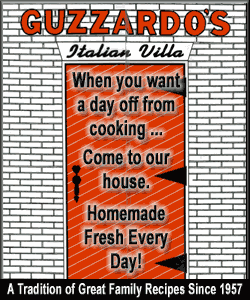 Green also said Economic Development taxes filed for 2016 reported no salary for the director. Green said she thought the year before, it showed a $40,000 salary.

Melanie Blankenship said a financial statement showing how the partnership spent the money should be available online.

Dave Blankenship said he does not like when transparency is not apparent. He is troubled when the county gives to third party organizations, but has so little oversight and does not closely scrutinize them. Blankenship said they scrutinize Logan Mason Public Transportation closely, even though the county does not directly give them money.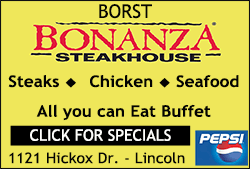 Ruben said the Economic Development Partnership is audited, but from someone outside the county because there would be too much potential conflict if it was someone from the county.

Committee member Gene Rohlfs said he could not fathom that entities receiving money from government do not have to take, and publish, meeting minutes.

Ruben said he has brought Economic Development reports to meetings, and no one on the board looks at it. He does not read the report aloud due to some of the sensitive information about them talking to businesses that do not want their names brought up yet.

Ruben said maybe he and other officials on the Economic Development Committee go too far in not talking about it because of fear of saying the wrong thing. He recalls one business who chose not to build in the county due to information being leaked after an Economic Development meeting.

Finance Committee Chairman David Hepler said he would like State's Attorney Jonathan Wright's opinion about issues pertaining to the Economic Development Partnership. Hepler would like more reporting from Bill Thomas.

Blankenship said he would like more discussion on the topic from the full board. Blankenship is not sure the job creation the county has seen is offsetting what they are spending on it.

[Angela Reiners]