Dollar heads for best month since February with rebound
Send a link to a friend Share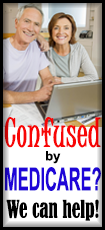 [October 31, 2017] By Jemima Kelly

LONDON (Reuters) - The dollar brushed off news that investigators had charged U.S. President Donald Trump's former campaign manager on Tuesday, putting it on track for its best month since February.

It had earlier slipped to an 11-day low against the yen, as investors turned cautious following news that Paul Manafort and another Trump aide, Rick Gates, had been charged in a probe into Russian interference during last year's elections.

But it recovered to trade up 0.2 percent on the day against the Japanese currency - which is often sought at times of political or financial uncertainty - at 113.40 yen <JPY=>.

"Markets have got used to every now and again having a bad Trump story," UBS Wealth Management currency strategist Constantin Bolz in Zurich, said.

Against a basket of major currencies, the dollar had also slipped <.DXY>, but recovered to trade up 0.1 percent on the day and was on set for its best month since February with a 1.5 percent climb.

The greenback has been boosted by talk that the next chair of the U.S. Federal Reserve could take a more hawkish direction, as well as hopes that Trump could push through tax reform plans.
It has also been lifted by weakness in the euro, which was heading for its worst month since February after the European Central Bank's extension of its asset purchase program.
The fact that the ECB would continue to keep policy loose for the next nine months, Bolz said, meant that weaker-than-expected euro zone inflation data - which showed price growth at 1.4 percent year-on-year - had little impact on the single currency, which was trading down 0.2 percent at $1.1632 <EUR=>.
Some analysts said speculation that Fed Governor Jerome Powell was likely to become the next Fed chair - rather than economist John Taylor, who is considered the most hawkish of the candidates - was limiting dollar strength.

But Societe Generale strategist Kit Juckes, in London, said the main restraint on further strength was Treasury yields.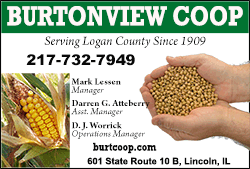 "This is almost gravity reasserting itself," he said. "Maybe I can take politics as the excuse, or Jerome Powell being favorite rather than John Taylor to run the Fed, but through all of it the underlying story is that bond yields are capped by a very low rate cycle and a lack of inflation."

The yen showed limited reaction after the Bank of Japan kept its monetary policy steady on Tuesday, as widely expected, while slightly lowering its inflation forecast for the current fiscal year.

(Reporting by Jemima Kelly; Additional reporting by Masayuki Kitanon in Singapore; Editing by Larry King and Alexander Smith)
[© 2017 Thomson Reuters. All rights reserved.]
Copyright 2017 Reuters. All rights reserved. This material may not be published, broadcast, rewritten or redistributed.