Hamlin makes error worse by not accepting blame
Send a link to a friend Share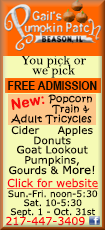 [October 31, 2017] By Jonathan Ingram, The Sports Xchange

It was more than tempting to feel sorry for Chase Elliott after the NASCAR playoff race at Martinsville Speedway.

A first career victory was within his grasp in the Round of 8 before Elliott got booted out of the lead going into Turn 3 in the closing laps, which added some emotional fireworks to the first Cup race under the lights on NASCAR's oldest track.

Instead of advancing to the championship round at Homestead Miami-Speedway, the 21-year-old Elliott found himself jawboning with Denny Hamlin after finishing 27th.

It was easy to read Elliott's lips as the two drivers faced off next to their cars -- crippled by the usual Martinsville race combat as well as the younger Chevrolet driver's post-race bashing of Hamlin's Toyota.

"You wrecked me," repeated Elliott to whatever Hamlin had to say.

Poor Hamlin had suffered from "the red mist" with three laps to go and had indeed wrecked Elliott. The Virginia driver also derailed any chance of breaking out of his championship slump. Instead of a runner-up finish or a possible victory, Hamlin's hastiness stalled any momentum his Joe Gibbs Racing team might have had. After finishing seventh, Hamlin is eight points below the cut line.

The scenario gave Kyle Busch the opportunity to score his fifth victory of the season and continue as one of the favorites in the title run along with fellow Toyota driver Martin Truex Jr., who finished second.

As for Hamlin, it turns out he was making excuses -- to Elliott and to the media afterward. As badly as one might feel for Elliott, Hamlin's post-race performance was an even sorrier spectacle than punting the younger driver out of the groove.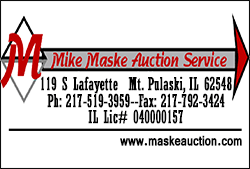 Elliott will soon enough get that first victory and remains a very good candidate to advance to the championship finale if he doesn't make it this year -- and the odds are now very long. But Hamlin's response to his own error indicated why he's still struggling with a championship after all these years and 31 career victories.

In addition to usually being a nice guy, Hamlin has the distinction of the driver with the most victories of any active competitor without a championship. Under the lights at Martinsville, which may have reminded him of his early days at Southside Speedway in Midlothian, Va., Hamlin saw a chance to get the lead and completely lost control. It's otherwise known as a case of "the red mist" -- when a driver sees a victory in the offing before it actually happens and loses the usual perspective.

Dale Earnhardt Sr. was known to get "the red mist" on occasion and clear a path to victory lane with his bumper. His dumping of Terry Labonte at the Bristol Motor Speedway comes to mind. But Earnhardt Sr. generally earned his seven titles with consistency and speed. His ethos was to dare other drivers to race him the same way he raced. Hamlin, in this case, left Elliott no alternative other than riding into the wall.

Despite unseasonably cold temperatures, it had been an outstanding day of Martinsville-style racing up until this incident. Drives ran hard and close, banging rear fenders to rattle the driver ahead and occasionally using bump-and-runs after the trailing driver proved he was faster by constant contact.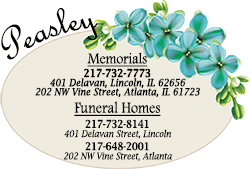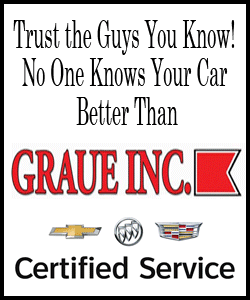 Drivers slid into one another, sometimes causing tire problems, but it all fell within the realm of a typical day at the bullring.

That's why Hamlin's post-race rationalizations and excuses came across more as an insult. The usual posture is to acknowledge one's error and express some form of an apology. Long after the fact, Hamlin did issue an apology to Elliot and his team by dropping a message on Twitter. But instead of apologizing at the track, Hamlin said everybody else had been doing the same thing -- which was patently false. And then he accused Elliott of running Brad Keselowski out of the groove to get the lead one lap before their incident.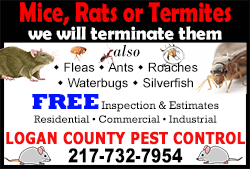 Keselowski, who also desperately wanted a victory to advance, made two errors on his final re-start with his Team Penske Ford in the lead. He chose the outside groove, which gave front row starter Elliott a chance to get a run on the inside.

And, by not holding his line in Turn 3, Keselowski gave Elliott all the room he needed to get by on the inside before inevitable contact sent Keselowski into the marbles. Keselowski didn't complain after the race and Elliott, who led 123 laps, had clearly earned the position.

"That's what short tracks are kind of about is rooting and gauging," said Keselowski, whose Ford had trouble establishing grip on the final restart in regulation. "You try not to take anybody out, but you've got to sometimes rub a little bit."

After knocking Elliott out of the way, Hamlin failed to hold his line on his next two laps of green going into Turn 3 during overtime -- getting passed by race winner Busch the first time and then losing several positions in the last lap melee begun when he ran wide and left the door open yet again.

Hamlin did not have the handling or the car to win the race. In the closing laps of the regulation distance, he didn't give himself a chance to find out what his car could do or if it was better than Elliott's Hendrick Motorsports Chevy. He was asked about the face-to-face with Elliott after the race.

"Well, he said I wrecked him and obviously, you know Ray Charles saw that. Obviously, it wasn't intentional, I wanted to move him out of the way and there was just not enough grip on the race track for him to save it. There's no difference, he washed (Keselowski) up the race track as well. I mean, we can play favorites with who we want. Unfortunately, this is a ticket to Homestead at stake."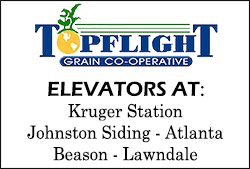 Hamlin couldn't decide if an apology was in order and blamed his mistake on a narrative of his own making. He blamed his own problems after taking the lead on something other than a car not capable of holding the lead. He blamed his error on the pressure of the playoffs. He did everything but simply accept responsibility for ruining Elliott's chance of victory and an otherwise great playoff race.

Martinsville is about emotional grip as much as the mechanical grip of chassis and tires. Poor Hamlin didn't have enough of either on Sunday.

-----------------------------------------------
[© 2017 Thomson Reuters. All rights reserved.]
Copyright 2017 Reuters. All rights reserved. This material may not be published, broadcast, rewritten or redistributed.