Delavan celebrates Labor Day weekend as "A Community of Superheroes"

Send a link to a friend Share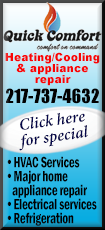 [September 02, 2017] DELAVAN
An annual tradition, the Delavan Fall Festival brings community together. The festival offers five days scheduled events with something suited to every member of the family. Food, food, and food; plus lots of entertainment options, can keep a family going morning to night, with most activities taking place in beautiful Park and the surrounding area.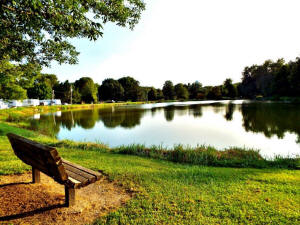 Runs, bicycling, fishing derby, flag football, live music, dances, movie under the stars, parade, car show, tractors, two days of phenomenal competition pulls, kids carnival, BINGO, Ice Cream Social, lots of visiting and eating, and so much more fun to close out these last days of summer.

While Thursday evening offered a soft opening, Friday added the opening of the carnival and a cemetery walk, leaving the bulk of events are yet to take place on Saturday, Sunday and Monday.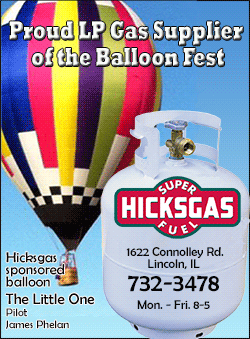 There are also many organizations and home based business vendors set up with quality products to purchase. An early arrival on Friday was Grandma Sprinkles, aka Theresa Graham of Delavan, who is an independent consultant for Pink Zebra. The company creates soy based fragrance products and practices earth consciousness and is friendly to community causes. USA agriculture produced soy sprinkles come in 60 fragrances and are utilized in several products including meltable sprinkles and liquids that can be applied even to pets.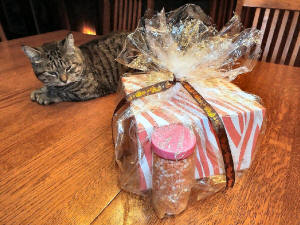 Pink Zebra scents can be combined to create your perfect fragrance. You can also choose from one of their mixes. A mix recommended for this season is a fall spice. Any warmer works for the wax sprinkles, but the company also offers beautiful warmers such as this pretty little pumpkin which comes tied with pumpkin ribbon in a in gift box. The combination will add a wonderful sense of fall to any home.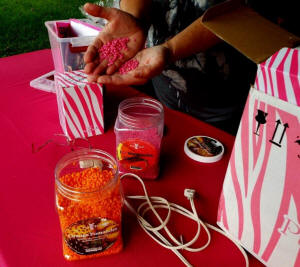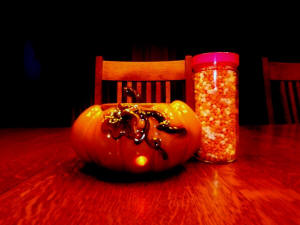 The Pink Zebra and many other vendors will make a great opportunity to buy quality unique gifts for the holidays and shop local.

A great weekend is in store for this year's festival goers. The time with friends and family serves as a memory maker and also is a homecoming for many.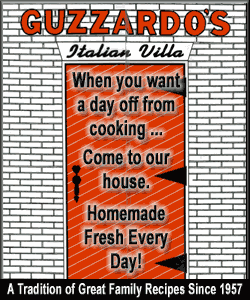 What's to come:
Saturday, September 2, 2017
8:00 a.m. – 10:00 a.m. Tour de Delavan Bike Race

8:30 a.m. – 11:00 a.m. Fishing Derby- Lake Park

10:00 a.m. – 8:00 p.m. Tri –County JFL Flag Football Jamboree

5:00 p.m. – 9:00 p.m. Food Stand Open

5:00 p.m. – 10:00 p.m. Carnival Open – $15 armband option from 5-9

5:00 p.m. – 11:30 p.m. Party in the Park

6:00 p.m. – 8:30 p.m. Entertainment – The Natu Band

8:30 p.m. – 11:00 p.m. Entertainment – Matt Miller

11:00 p.m. Park Closes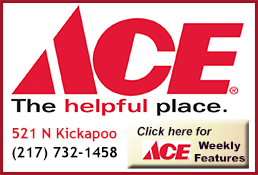 Sunday, September 3 'Kids Day'
Usborne Books Book Fair – all day – 50% of all book sales go to Ayer Public Library

11:00 a.m. – 9:00 p.m. Food Stand Open

11:00 a.m. – 12:00 p.m. Community Church Service – Pavilion

12:00 p.m. – 2:00 p.m. Entertainment – Crosswalk Worship Team

12:00 p.m. – 8:00 p.m. Vendor Booths Open

12:00 p.m. – 9:00 p.m. Bingo – Bingo tent

12:00 p.m. – 10:00 p.m. Carnival Open - $15 armband option from 1-4

1:00 p.m. – 2:00 p.m. Ice Cream Social

1:00 p.m. – Completion 4X4 Truck Pulls

2:30 p.m. – 4:00 p.m. Entertainment – Sundown

3:00 p.m. – 4:00 p.m. The Unique Twist – balloon artist – pavilion

4:00p.m. – 6:00 p.m. WALLEYE DINNER – Common Ground

5:00 p.m. – 7:00 p.m. Entertainment - Talent Contest

5:00 p.m. – 6:00 p.m. The Unique Twist – balloon artist – pavilion

7:00 p.m. – 9:00 p.m. Entertainment – Vinyl Tap

7:00 p.m. – 7:45 p.m. Sing Out Studios – Children's Sing-Along
Dusk(Approx. 8:00 p.m.) Movie Under the Stars

10:00 p.m. Park Closes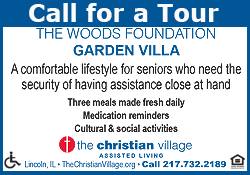 Monday, September 4
6:30 – 8:00 a.m. 5K, 10K, and Fun Run Registration

8:00 a.m. 5K, 10K Road Race/Fun Run

8:00 a.m. – 12:30 p.m. Car Show Registration

9:00 a.m. – 5:00 p.m. Food Booth Opens

9:00 a.m. – 5:00 p.m. Vendor Booths Open

9:00 a.m. Parade Line-up

9:30 a.m. Parade Float Judging

10:30 a.m. Parade

10:30 a.m. Carnival Open

11:30 a.m. – 5:00 p.m. Bingo – Bingo tent

11:30 a.m. – 2:00 p.m. Entertainment – Vinyl Tap

12:00 p.m. – Completion Antique Tractor Pull

1:00 p.m. – Completion Kiddie Tractor Pull

1:00 p.m – 4:00 p.m. Car Show (awards at 3:30 p.m.)

2:00 p.m. Fire Department Demonstration

2:30 p.m. – 5:00 p.m. Entertainment – Kyle Yap

5:00 p.m. Festival Closes
[Jan Youngquist]